Credit Union Satisfaction Index declines in Q3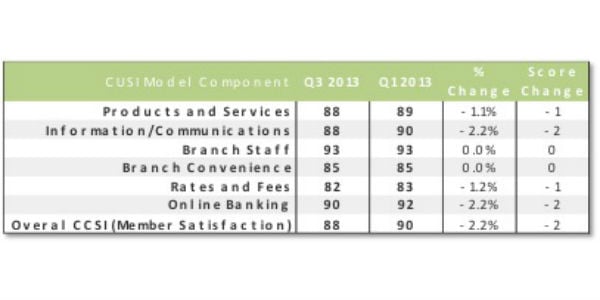 From Q1 to Q3, the national Credit Union Satisfaction Index (CUSI) declined 2.2% to a score of 88. The scores for the underlying drivers of the CUSI experienced similar minor drops.

While no industry likes to experience score declines, the nominal changes we saw this period do not raise concerns, at this time. These fluctuations are in line with CFI Groups' own internal credit union benchmarks and credit unions continue to outperform most other industries, including
retail banking.
Branch visits and websites continue to be the primary touchpoints between members and their credit union. Mobile apps are also gaining traction as a touchpoint with 20% of respondents indicating that they have used a mobile app from their credit union within the past 30 days.
This installment of the CUSI also takes a look at age breakdown of the credit union members revealing that close to one third of respondents are in the younger 18-34 group versus 44%+ being over 50. With a focus on attracting the younger member and building for the future, products such as credit cards, auto loans and debit cards present themselves as being a particular interest to this younger age bracket.
Lastly, the CUSI shows that mobile banking provides an opportunity for credit unions to deliver value to members while simultaneously reducing costs to serve members. Mobile banking users appear to be highly satisfied with the experience; the apps do not appear to be diminishing the relationship between members and their credit union. At this point, one of the largest hurdles in the adoption of mobile apps by members is simple awareness of availability.
Download the full Credit Union Satisfaction Study at www.cfigroup.com.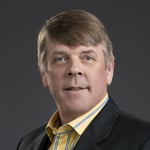 Terry Redding joined CFI Group in 2007. Prior to assuming responsibility for CFI's technology platform his voice of customer client experience spanned a wide variety of industries including credit ...
Web: cfigroup.com
Details