Is your credit union worthy of its fans?
A dictionary is more interesting than you. How can that be? Don't get me wrong, I like dictionaries, and they can be interesting, if you're into that sort of thing. But Journalist scholars and professionals aside, it's not often thought that a dictionary is the most scintillating (adj. brilliantly lively, stimulating, or witty) object ever. But that's exactly what one dictionary came to be known as today.
Merriam-Webster is one damn witty dictionary. Their Word of the Day as I type this is sarcasm—a mode of satirical wit, and they often use their WoD entry to make a subtle point. The twitter feed @MerriamWebster organically gained about 120,000 followers in 2016. So far in 2017, the account has already grown another 200,000—meaning a social media site for a dictionary surged from 80,000 to more than 400,000 fans in about 16 months. A single tweet from the account has been known to generate nearly 50,000 retweets, and nearly 75,000 likes. How does your credit union compare to this dictionary's fan-worthiness?
And more importantly, how did a dictionary go from a ho-hum thing that no one gets excited about even if people begrudgingly "have to" use it from time to time—to the coolest brand in town with nearly a half-million fans waiting to see what it will tweet next?
I would say it's because the dictionary decided not to be confined by boundaries or norms of how a dictionary needs to "behave" in 2017's digital spaces. In an interview with Lauren Naturale, the manager behind Merriam-Webster's social media accounts, she explains the overall tone of their social media presence, "reflects the personalities of the people who work here: wildly enthusiastic about language, jokey, friendly, but nobody's fool…everything we post to Twitter has to answer the question, 'How can we show people how interesting English really is?'"
Merriam-Webster decided to be very present, very in the moment, and realized there's value in being in tune with what people were doing with their 'product' – or in other words, in tune with how people were using the English language.
If you replace the words 'English language' with 'money', you could reasonably say that credit unions, too, could be very present, in the moment, and in tune with how people are using money.
Gaining fandom, contrary to what some may think, isn't random luck. Here are a few smart strategies Merriam-Webster is taking to gain fans:
Data and monitoring – they are keeping track of what words people are looking up, how people are using words despite their definitions, what questions about words people are asking, and most importantly, they are tracking everything that's happening in the world and interjecting commentary as it pertains to English language related to what people are talking about.
Content and expertise – they are drawing from hundreds of already-written blogs, explanations, articles, so they are always ready to point someone to a useful resource or answer.
Constant presence and a human heartbeat to react and respond in real-time – they have a skilled, experienced, dedicated, creative manager of their online presence and prioritize their audiences' experiences there. "The account is for everyone, because the English language is for everyone. Period," says Naturale.
Personality, boldness and wit – No one said a dictionary must be boring. With every word in the English language at their disposal, it's very fitting that they build a reputation for flexing their linguistic skills.
How can credit unions apply these strategies to grow their own fans?
Data – Look at what your members ask, what pages on your website are most accessed, what do your tellers, loan officers, branch managers talk to members about most, what do member surveys reveal? Use google searches, google analytics data, read social media hashtag feeds on key financial terms to learn this key intel.
Content and expertise – Every blog, FAQ, info sheet, homebuyers' session, budget planning resource, article, video, training resource that your credit union has ever created – get it digitized, organized and able to send as a link (on any social or digital platform) to anyone asking a question about a financial topic.
Constant presence and a heartbeat – Invest in your organization and hire a social/digital media manager to not only post content daily but, more importantly, generate and partake in conversation online. I'm not just talking about on your own social/digital places–not always will a member come directly to you with their financial questions and it's even less likely that a not-yet member/fan will visit your credit union's social media or web page. The manager will need to go into the vast digital ocean and find people floating about looking for answers to their financial questions. Use hashtag searches or see who is @ tagging other financial institutions like @BankofAmerica or @WellsFargo and answer their questions. Be real, be available and be helpful, with lots of…
Personality, boldness and wit – What do you have to lose by being a bit cheeky? The dictionary isn't going away, and neither is your credit union with a little sass. Don't be afraid to live in the moment –that's where your members are living! Get out there with them, talk to them, be interesting! If you can't buy fans, (don't do that, it's just lame) then be interesting, be an organization that is worthy of having fans. If a dictionary can do it, a credit union certainly can, too.
A shout out: One credit union I've seen worth of fans, and certainly gained me as a fan, is Simplicity Credit Union. Check out their Facebook page. Interspersed with homebuyers' sessions and videos on how to avoid tax scams, they are running a "jokeapolooza" bracket tournament and promoting their new podcast (cool!).
A final thought: I recently tweeted a question to @MerriamWebster about a contradictory definition and they tweeted me back with an article they had previously written with the explanation (I wasn't the first to ask). Not only did it answer my question (within 30 min.) but it made my day, because I'm a big fan (and maybe a Twitter nerd). How is your credit union making its fans' days?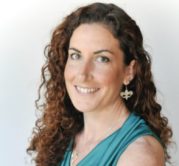 Holly lives and breathes social media; if you can't find her IRL, try reaching out on Twitter, LinkedIn, Facebook or Instagram, and you'll likely get her right away. ...
Web: www.filene.org
Details