Credit unions can capture savings from document imaging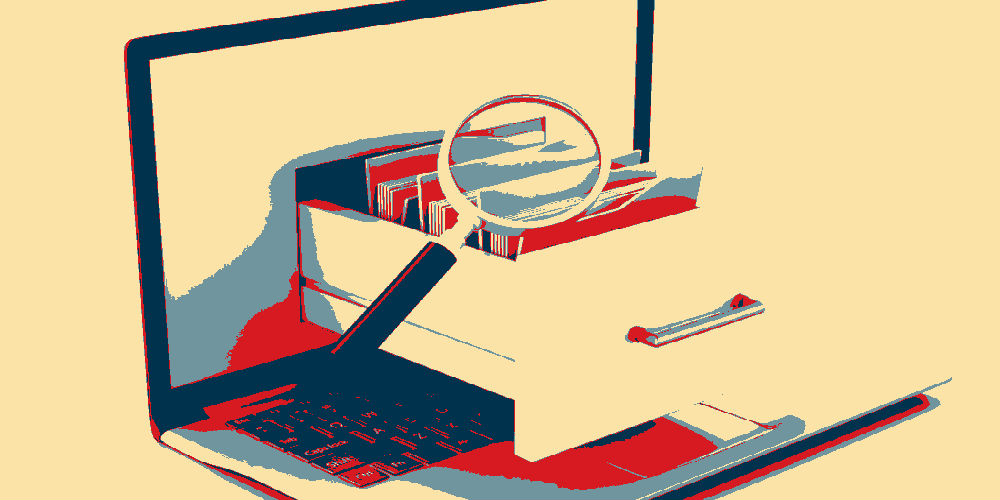 Authors of a New White Paper—Five Ways Document Imaging Helps Credit Unions Face the Future …While Generating the Savings to Pay for It—Speak Out About What Credit Union Executives Should Know
Does your credit union scramble to stretch operational budgets so you can invest in new services? Advanced member-facing functions—such as mobile deposit, bill pay and online loan origination—aren't optional, they're the price for building a competitive edge in a tech-savvy marketplace.
Shedding your legacy document imaging technology is an untapped but significant source of savings you may be overlooking. In a new white paper just published by Bluepoint Solutions, experienced industry veterans and authors Shawn Walker, Regional Manager, and Alissa Fry-Harris, Director of Marketing, delve into five specific ways to find and leverage these savings.
Quimson: Document imaging isn't new. Why is this topic so important and timely?
Walker: Every year, I meet with dozens of credit unions to talk about their business concerns. Last year, I saw an emerging pattern in the challenges they discussed: every single credit union wanted to add member-facing products or services, and most of them faced tough choices about their budget priorities. So I started thinking about ways they could improve their operations—uncover labor-intensive tasks and productivity leaks, rethink workflows, that kind of thing. It struck me how many branches are still moving incredible amounts of paper around. Could advanced document imaging solutions generate enough savings to fund their more strategic goals?
Fry-Harris: Our marketing teams were hearing the same thing: how could credit unions afford more member-facing and sales-related activities? Also, we were doing research for a report published earlier this year that sizes up the disruption caused by new technologies and changing demographics. (Disruption in Financial Services) We found that credit unions urgently need to take a proactive approach to meeting members (especially Millennials) everywhere they are, or risk losing them forever. We decided the time was right to dig deeper into practices that are holding credit unions back. And we knew document imaging could yield measurable savings in employee time and money, because our most progressive clients were doing just that. Cabrillo Credit Union, for example, was recognized with a Best Practice Award (CU Journal) for its efforts in this area in late 2014.
Walker: Paper just seems so "normal." Sure, most credit unions have introduced some amount of document imaging. But paper is sneaky—it lives in the gaps between electronic systems, or creeps back into workflows as the technology gets older and can't keep up. Surprisingly, these inefficiencies are largely invisible to credit union executives. So this new white paper is meant to help open credit union executives' eyes to how much their legacy technologies and practices are hurting them and what changes will have the biggest effect.
Quimson: So, what changes should credit unions make?
Walker: There was a study in 2014, the Elusive Balance Between Member Services and Internal Dynamics: State of Content Management in Credit Unions, that showed over 68% of credit unions' imaging systems are at least 5 years old, and a third at least 11 years old. That's ancient for technology. Think about what has happened in credit unions in that time. Teller capture and real-time fraud detection. Mobile banking. Check deposits from smartphones. Core systems that are integrated with other technologies.
You'd think document management technology would have made huge strides too—and it has! Early imaging systems used big, expensive, centralized scanning departments, but the systems we provide today use compact, high-speed scanners that can go anywhere, and automated indexing that anyone can use accurately. And when files are created right where the content arrives, they're immediately available to anyone who needs them. No duplicates, no couriers, no dedicated staff. And that's just one of the hidden sources of savings.
Fry-Harris: We also explore technology integration, and truly universal content repositories that handle all types of files from all points of origin. We talk about how member-centric file structures eliminate a host of cost and service problems, and how important it is to keep content electronic, once you create it.
One of the coolest things people don't realize is how closely tied document imaging is to member-facing services. They're no longer separate. If we can import and capture everything, credit unions not only save money, suddenly they can give members automated email notifications and direct, real-time access via their self-service banking portals—online or mobile. This kind of thing is right at the front edge, right at the crossroads between internal and external access, which really gets us excited about the future.
Quimson: So what's the bottom line for credit union execs? Are there significant savings from rethinking document management?
Walker: Of course! Just replacing a legacy system to add new functionality can unburden a huge number of cumbersome processes. The white paper covers all the main ways content management systems can help cut costs—those savings can fuel growth, plus so much more. And credit union execs should know that technology can deliver all the benefits we are talking about, right now.
Fry-Harris: Credit unions have devoted countless hours to streamlining workflows. Their efforts have paid off, but efficiency is a moving target. You have to be willing to constantly look at your current processes and see the opportunities to improve them with the help of the right technology. That's where you'll find the real rewards—resources freed up to devote directly to your members.
Download your copy of the white paper, Five Ways Document Imaging Helps Credit Unions Face the Future …While Generating the Savings to Pay for It, to learn more about how credit unions can capture the savings from document imaging.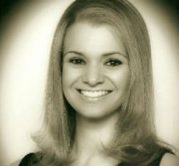 Jennifer Quimson is the Marketing Coordinator at Bluepoint Solutions and oversees the company's customer communications including newsletters, email campaigns, social media channels, and resource development. Quimson holds a master'...
Web: www.bluepointsolutions.com
Details