Credit unions will own the next decade, if…
There are only 3 things Credit Unions must do to own the next decade in financial services. Everyone knows what they are, but it seems that few have the stomach to execute them… sigh.
Credit Unions will own the decade ahead if they have:
An obvious, meaningful and unique brand value.
Product and service delivery from anywhere, anytime.
A shared Passion for Excellence among leadership and staff.
These are the obvious, chunky, hairy credit union difference-making ideas. Of course, there are many smaller and extremely important components that I am sure you can shout out. But without these 3 key elements, nothing will change.
I would argue that the first idea is the most important. Out of thousands of credit unions in America, how many of them can express an obvious, meaningful and unique brand which brings real and perceived value to their membership? To me, helping to create this obvious value proposition for all credit unions is CUNA's most important job. It is also your job. If your community sees no "value" in what makes your credit union meaningful and different, they simply have no reason to think of you when they need a solution to a financial problem.
Credit Unions must wrestle the attention of consumers away from banks. This will not happen unless consumers see real kitchen table value in doing so. A combination of items 2 and 3 will help. Yet without a specific, obvious advantage for a member to bank with you, and/or add to their relationship with your credit union, success will be muted.
I believe that a mission that includes "giving back" (like the TOMS® Company) can enhance a brand and offer value, especially to socially conscious Millennials. Simply spreading the PR dollars around without focus dilutes its value and your potential to capitalize on this opportunity. Be thoughtful about what idea you can support and then who you associate your credit union with, so that this mission will mean something of value to your members and actually bring something of value to your community.
Your credit union must be accessible in all ways digital. It is essential that your members know that they can bank with you anytime, anywhere. Can you deliver? How are you doing with this? A member wants to open accounts online. Please let them. I appreciate that this is a real challenge for every credit union when considering both asset and human capital. In other words, who has the money or the staff to get this done? Yet it needs to be a front burner objective, not a someday dream. Having this ability today is a difference-maker. Tomorrow, everyone will have it.
Corporate sage and author Jim Collins offers many ideas about leadership and staffing. Lead with passion. Align your sales and marketing efforts. Get the right people working for your credit union. As my Dad always said, "Don't hire people and ask them to be nice; hire nice people!" This means that you must have the courage to eliminate negative employees. Identify loyal and obvious talent and get each person in the best job for them and for you. Encourage frank business conversation. A leader with clear objectives doesn't have to look far to do these things.
There are only 3 key objectives. At the very least, your decisions for the future should be viewed through the lens of these 3 ideas. Manage to these goals and your credit union (and quite possibly the credit union movement at large) will own the next decade!
I suggest looking at my book The C-Level Guide to Marketing and Sales. You can order a free copy here. In it I have brought together over a dozen experts in marketing, profitability, branding and sales for a quick 20-minute read. It is a great way for you to start owning the next decade!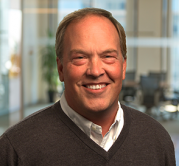 Jay Kassing is President of MARQUIS, a Texas based provider of marketing analytics solutions including MCIF/CRM software, MCIF services, profitability, compliance, consulting and direct mail creative/fulfillment. Jay has ...
Web: www.gomarquis.com
Details