CUInsight Minute with Jen McFadden – May 13, 2022
Our favorites from the week in sixty seconds.
Welcome to the CUInsight Minute, sixty seconds from our Director of Marketing, Jen McFadden with our favorite reads from the week.
Mentioned:
Managing auto portfolio risk: Tactical strategies and questions to ask
by TINA LOVE, ALLIED SOLUTIONS
"In today's economy, the efficiency of recovery efforts is affected by many factors—from compliance and regulatory changes to consumer trends and lending preferences.
Specifically, impacts of the pandemic, such as the increase in remote work (affecting borrower and collateral locations) and the rebound from repossession moratoriums, are causing credit unions to pivot and reevaluate their risk management strategies. To maximize risk mitigation, it's important to have strategies for both collateral and monetary recoveries." (read more)
Tradition is the albatross around the neck of progress
by CHAD HELMINAK, NATIONAL CREDIT UNION FOUNDATION
"May 2nd was a big day for the National Credit Union Foundation because it was the start of our first in-person Development Education (DE) program since 2019. It was thrilling to be face to face again and share that excitement and energy with our amazing participants." (read more)
The CUInsight Experience podcast: Lucas Tindell – Invest your time (#134)
by RANDALL SMITH, CUInsight.com
"Thank you for tuning in to episode 134 of The CUInsight Experience podcast with your host, Randy Smith, co-founder of CUInsight.com. My guest on today's show is author, speaker, trainer, and business and life coach, Lucas Tindell. He is also the keynote speaker for the CUInsight Mini-Con: CHANGE event on May 25. Lucas shares how he helps people connect the dots between what they want and what it takes to achieve it. He also talks about building emotional intelligence (EQ), developing leadership skills, and creating intentionality in life and work." (listen here)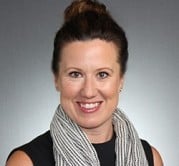 Jen McFadden is the Director of Marketing at CUInsight.com. She crafts CUInsight's marketing strategy and oversees brand identity, campaigns, and other marketing efforts. She began her credit union ...
Web: https://www.cuinsight.com
Details