Deciphering big data to create incredible member journeys (ROI)
Most financial institutions are seriously considering significant big data initiatives. And these institutions are absolutely correct because through data comes understanding. We have to know more, so we can serve our members better. We need to monitor member activity, anticipate events, and keep serving to perfection. And please don't forget, the word "monitor" needs to translate to being helpful versus being creepy.
First, please allow me to define big data. "It is the ability to analyze lots of transactions, evaluate probabilities and possibilities, ascertain past preferences, include other factors and variables, and provide ideal solutions."
This year, I have had the opportunity to run workshops on big data at many credit union events and I want to highlight the importance of planning your big data strategy PRIOR to investing in a technology solution.
Financial institutions need to go through a data transformation exercise with the intent of understanding the process, analyzing the available data, and measuring (step-by-step) success. Big data can make a significant impact – from initiatives like one-on-one onboarding, to general member wellbeing, to focused segmentation (hint – top three high impact initiatives).
Successful financial institutions are leading because of their investment in strategic big data initiatives. Big data is what is guiding their continued success. Their achievements include tripling the number of products per consumer, 50% growth, and driving incredible internal efficiencies (pragmatic achievable results).
An organization's success with big data will be driven by the following factors:
Clearly defined expectations (aligning objectives, capacity, capability)
Avoiding data traps (mistakes)
Following an ideal process (agile)
Measuring success correctly
Scaling from a pilot, to a launch, to sustaining continuous improvement (this is significant because it takes effort to scale and keep improving).

It is What Consumers Want
Consumers expect personalized experiences. Big data terminology and projects have been making the rounds for a few years. Yet, there are many initiatives that have faced partial or no success while only a few businesses continue to leverage big data for immense improvement.
Three things will drive your success:
Having instant access to data, so you can use the data when you need it
Having data that is deciphered/intelligent, so you know what to do with the data
Having data that is correct and personalized, so that you are sure

Applying the Right Approach
You need to start by conducting an analytics assessment which allows you to gauge the amount of data you need to drive success for your organization (start small – you do not need a lot). Once you have picked a few key projects, consider this tested and proven seven step process:
Where does the data reside, and how do you get to it?
Collect "manageable data" and create a data lake/store
Model to predict likely outcomes
Create queries to rationalize your data
Execute queries, evaluate, then automate
Define and measure success
Review, adjust, and evolve

Following this process will help you define a clearer path to success, provide you with higher ROI, and enhance your decision science practice. It will help you differentiate the good from the hype, and come up with specific initiatives that will drive positive results.
High Impact Big Data Initiatives (Incredible Member Journeys)
 Here are some significant initiatives undertaken by financial institutions that could drive positive ROI for your organization:
KPI Analysis/Reporting
Staying in Touch – onboarding, loan boarding, re-boarding
Timely Preapprovals
Net-Spend Model – customized loan offers
Boosting card (debit & credit) adoption and usage
Anticipating & Resolving Delinquencies
Improving the Lending Process – application, follow up, decisions
Branch Performance Reporting
Next Best Conversation/Offer
Driving Digital Adoption
ATM Transaction Analysis
Preparing for CECL

So, who helped me with this list? I would also like to take this opportunity to thank my peers in our industry who have been a significant source of learning – Naveen Jain (Founder CULytics & former VP Analytics – First Tech FCU), Andre Iervolino (SVP Business Intelligence – Financial Partners CU), Debra Chaffins (Virtual Services Manager – ELGA CU), Steven Page (VP IT, Marketing, & Digital Banking – Safe America CU), Emily Nichols (VP Analytics – Grow Financial FCU), Mike Wiseman (Business Intelligence Analyst – CAP COM FCU).
We are currently working on putting together a big data brainstorm via a webinar, do let me know if you would like to participate (Sundeep.Kapur@gmail.com).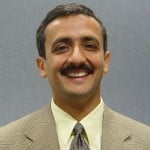 Sundeep has been assisting financial institutions with their omni-channel strategies - a more effective branch, a better online experience, & great consumer engagement. He is the author of an online ...
Web: www.digitalcredence.com
Details