Don't Look Now But Credit Unions Have Gone Mainstream. Are We Ready?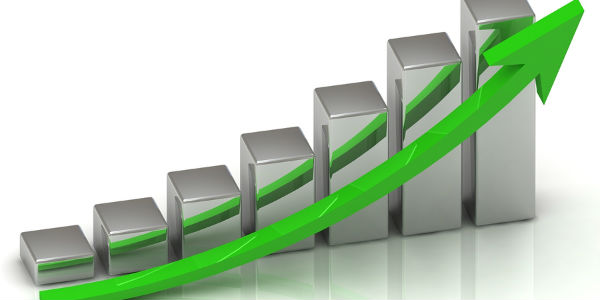 The credit union system is bustling with news. From intriguing stats and regulatory developments, to extraordinary advocacy campaigns and new technology, there is no shortage of important story lines. One storyline that overshadows them all is the very real opportunity for the credit union system to experience significant growth.
Credit unions added two million members in 2012. We learned last week that another 800,000 members joined the ranks in the first quarter of 2013. Americans are waking up to the power of our cooperative model. They are beginning to understand that as "values-based" financial institutions, credit unions are about much more than the bottomline. We do good things and we are a good deal. That's attractive to today's consumer.
We were a good deal a decade ago too. What's different now? We are finally getting the attention of the public because of our growing track record of providing a great product. Seemingly every month a new consumer survey comes out showcasing credit unions as leaders in member service. More and more mainstream news outlets are regularly covering the "alternative" that is credit unions. It used to be rare for a Wall Street Journal or New York Times to touch on credit union issues. Not any more, and they are just the tip of the iceberg.  Social media has helped. It's now very easy for consumers to "publish" their thoughts on credit unions through social media outlets. When the product is as good as credit unions, the good news can spread like wildfire. We still have our stigmas to deal with. In fact, the blockbuster new movie "Now You See Me" has a line that portrays credit unions as easy "mom and pop" marks to be robbed. We haven't snuffed out all of our messaging problems. People still confuse us with labor unions. Some still believe that credit unions are just a place to have your company's paycheck direct deposited. While we have work to do, our ongoing exposure in the mainstream is helping to debunk much of that.  We often criticize ourselves for lack of awareness, but it's time to recognize that things are changing. The best-kept secret isn't so secret anymore. So now what?
Are credit unions living up to the storyline of being the white hats that do good things and deliver a great product? Certainly, but the credit union system must continue to advance to capitalize on our opportunity. There are some critical questions the system must answer:
• Payments: How will credit unions position themselves to capitalize on what looks to be a major revolution coming in the payments system? Swiping might be a thing of the past in the near future. Credit unions must be ready to carve out their slice of the payments world. This will likely take a major cooperative effort where credit unions can coalesce around a platform or system so we can deliver the credit union system's transactional power to the public on our terms. While we view banks as our competitors today, tomorrow might be more along the lines of Google or even Starbucks. Payments is a critical piece to ensuring our growth continues.
• Regulatory Evolution:  Is our regulatory framework ready for an expanding credit union system? NCUA announced a groundbreaking derivatives proposal about a month ago. Kudos to the agency for seeking to empower credit unions with a new tool. One of the most intriguing aspects of the proposal is the agency has asked credit unions that want to utilize the service to pay for it. That's a completely new concept and could set a precedent that keeps the agency from evolving. Derivatives are clearly a specialized area that demand certain expertise, but we've seen emerging specialties before and there will be many more.  Member business loans require a different regulatory skillset than typical consumer loans. There was a time when that skillset was extremely specialized. The emerging student loan offerings in the credit union system need a different regulatory expertise. Just a few years ago the number of CUs offering student loans was very limited. It's expanding rapidly. What happens when payments evolve? Google recently announced a P2P email service. There's nothing to say that credit unions won't have similar capabilities some day. Will that be a "pay as you go" regulatory service? For the credit union system to capitalize on its growth opportunities it needs a regulator that is prepared for the future. Rather than adopting a pay as you go philosophy, the agency has alternatives. If it continues to move towards a true risk-based approach to exams, it could more effectively use existing resources to create more bandwidth to develop expertise in-house to handle the issues of the future. NCUA has made great strides in becoming more risk-based focused with exam hours and that's a positive development. Sending in the same number of examiners for the same number of hours to CUs that haven't seen much of any of a change in portfolio composition, services, etc. isn't the best use of resources. NCUA has shown a tremendous willingness in recent years to take a fresh look at its practices and to adopt changes. This might just be the perfect time for the agency to look at how it's preparing its skillsets internally now to be prepared for the credit union system of the future.
• Operating Environment: Credit unions will be much better prepared to handle growth if they have a flexible operating environment. Here at CUNA we are going full throttle with a never before seen grassroots campaign to ensure the credit union tax exemption remains in place during Congress' push for tax reform. What do I mean by "never before seen" grassroots campaign? The "Don't Tax My Credit Union" campaign utilizes a mixture of social media, earned media, online advocacy tools and some of the more traditional methods to get the attention of lawmakers. We are also calling on credit unions to go to their membership in broad fashion and ask them to take action to protect the exemption. Think about that. We are essentially activating the system's 96 million members to speak with one voice to Congress.
Yes, this is a major initiative for protecting the exemption, but it's about much more than just the exemption. It is about educating members about the value of the credit union model. We know that the more consumers understand the value that credit unions provide, the more willing they are to take action to protect it. The "Don't Tax My Credit Union" campaign has a specific goal of protecting the exemption, but its future effects are much broader to our advocacy efforts. We are engaging members like never before and if we can be successful in getting them to speak loudly and tell lawmakers just how valuable their credit union is to them, protecting the tax exemption is just the start. We will be able to more effectively advocate for other issues key to creating the operating environment of the future.
As an old reporter, I know very well that you can slice and dice stats to do what you want, but it's hard to argue with the membership stats we are seeing in credit union land. Two million members last year. Another 800,000 in the first quarter. People are coming. People are waking up. It's our job to be sure we are ready.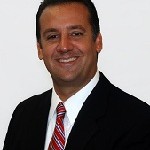 Paul Gentile is President and CEO Cooperative Credit Union Association. The Cooperative Credit Union Association represents the credit unions in Massachusetts, New Hampshire and Rhode Island. The credit unions of ...
Web: ccuassociation.org
Details