Educating young entrepreneurs into a worthwhile investment
Educating Young Entrepreneurs into a Worthwhile Investment
It seems every article you read these days is about how Millennials, or the even newer Generation Z's, are making waves in the market place. Business leaders all know by now that their members, peers and fellow professionals are quickly evolving into a new breed of fast-paced, entrepreneurial idealists. Just google the word "millennial" and over 2,000,000 news articles will flash before your eyes, but how can businesses actually be proactive and adapt to this inevitability? How can community banks transform the way they do business to embrace the millennial mentality?
The answer is about embracing the egocentric. Credit Unions have the opportunity to shift their marketing efforts from member-focused to business-focused, attracting loyal members through education, empowerment and genuine value.
Millennials are often generalized by their desire for fast, reliable answers…so give them exactly that! Empower young members and future members with the knowledge to make smart investment decisions and you will grow an entrepreneur worth investing in.
Here are a few ways you can get started with education-based marketing to attract and grow your millennial market:
Grassroots events and workshops
Get to know the next generation of small business owners by offering free trainings for young professionals and striving entrepreneurs. Focus in on specific demographics by catering topics to fit your business objectives. For example, if you are looking to attract new SBA loan applicants, consider hosting a workshop on how to fill out SBA applications or business plan basics. By honing in on specific challenges that young professionals face and can't easily find the answer to online will help guarantee attendance of your target audience. Struggling to put together the resources to develop your own educational workshop series? Partner with local community programs that are already advocating your message. Your support will have a positive impact on the community and attract those same striving small business owners and young investors with less lift required.
Webinars, YouTube and other video resources
The term "thought leadership" is one that gets thrown around almost as often as "millennials" but it is a coveted term among organizations and professionals for good reason. Thought leaders are synonymous with trusted advisors to millennials because they can be relied upon for truthful and often fast information. By placing video assets in the hands of members, you are providing them with the opportunity to learn at their leisure, on their own schedule. Consider how valuable an education based webinar series or mini YouTube series could help you create the millennial traction you are seeking. It is important to keep in mind that new member-focused marketing when developing these video assets. In order to captivate your target audience, your video needs to provide value for them beyond when your credit union was founded. A good rule of thumb before investing in the creation of any digital assets is to ask "Why would millennials watch this?" The answer should always be "To help themselves do XYZ."
Self-Service Insights
Millennials and Gen Z's are all about self-service. They are reliant on knowledge and resources available so why not give it to them on their terms? Empower millennials with the tools to better understand their own financial state then guide them down a path to secure a loan for their startup business or buy their first home with your help. With the rise of millennial consumers, big banks have embraced this self-service generation by pushing out consumer-facing analytics and allowing members to explore their own financial data. By empowering millennials with insights into their own financial state, credit unions are grooming this new generation to be more active and loyal members. Offering this type of self-service insights requires the help of business analytics professionals but there are less customized tools that you can offer consumers. An easy place to start may be to exploring innovative tools like Hip Pocket, which helps your members and prospects to make informed investment decisions without the help of a member services representative.
Education-based marketing isn't just for attracting millennial markets, it is a trend that is driving investment decisions across demographics. Building trust through empowerment and thought leadership is the real wave that is disrupting the marketplace.
It is true that providing true value in marketing efforts will require more work from the business than simply plastering your name and a catchy slogan on billboards all throughout town but with it comes a much greater return as well. As credit unions, it is especially important for you to embrace education-based marketing to mentor future small business owners. With the rise of entrepreneurial millennials and the trend of "retirement businesses" for baby boomers looking to finally open that store they've dreamed of for decades, credit unions can help themselves to reduce the risk in financially supporting startups by educating their proprietors. There is no silver bullet for predicting new small business success rates but investing in educated entrepreneurs is a good start.
Be a vehicle for the Millennials and the next generation of your local business owners in your community.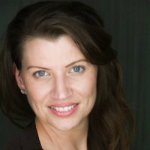 Carolyn Eagen is an Account Executive with Sogeti USA, a Capgemini Group Company. Carolyn and Sogeti help clients identify a best practice approach to complex business challenges through advanced technology ...
Web: www.us.sogeti.com
Details