Effective communication in troubled times
The COVID-19 pandemic has brought to light how critical internal and external communications are in troubled times. Many companies naturally direct their focus outward during conditions like these, attending to customers and suppliers. Yet, communicating quickly, often, and well with your employees is at least as critical, and probably even more so. Your employee members are spokespeople for your brand.  In any crisis, leadership must arm all employees with the information they need to confidently, accurately, and effectively communicate externally. They must also be well informed to keep internal communications aligned with the organization's most candid and time sensitive messaging.  
Failing to keep workers up-to-date during uncertain times comes at a high cost in terms of trust, engagement, and motivation. How leaders handle today's difficult situations will determine the level of trust employees and other stakeholders will have in both leadership and the organization going forward. Crisis-related communication in general, and COVID-19 information specifically, must originate from senior levels of the organization. The CEO and C-suite members need to crystalize the substance of the messaging, especially around employee safety as a number one priority. Senior leadership must also determine the best means of delivery.
Communication with employees face-to-face in a crisis is ideal. However, the pandemic makes this difficult, if not impossible. Videoconference, video and audio messaging, emails, social media, the company's intranet, and even texts from the CEO and other senior leaders can be effective delivery alternatives for consistent messaging that arrives through multiple channels. HR generally is on the front lines of daily interface with employees and can manage the needed two-way employee communication required during such difficult times. Any communication processes should involve a dialogue that facilitates leaders hearing employee status and concerns, as well as disseminating information from the top.
Timing is important. To manage consistency of the message, it should be available to everyone at the same time. Although speed is of the essence, the need for accurate information is more important. Don't share anything that is not verified. It is best to communicate what you do know, as well as what you don't know when complete information is not available. You want to avoid an information vacuum. Viral rumors or complaints can spread more quickly than actual viruses when organizational information is unavailable. Granted, different internal audiences may need different types of information, depending on how the situation affects them and their work. Even so, employers should keep messages consistent, so it becomes unlikely that employees will have different understandings of the organization's response and everyone knows they are being treated equally.
Accurate, timely, relevant information generates trust in the company over the short-term. It also builds engagement among your credit union's employees over time, when they know the information received is consistently reliable and that their voices are being heard by leadership. Moreover, your employees provide a direct, trusted source of information to the outside. Your members and the community will put great faith in what your employees are saying in addition to what is disseminating from official spokespeople. Your employees are your ambassadors, and with any ambassadorial situation, they must be equipped with the right information. Your employees will influence your organizational culture and your brand to the outside world.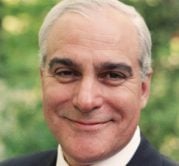 Founded in 1996, Stuart Levine & Associates LLC is an international strategic planning and leadership development company with focus on adding member value by strengthening corporate culture. SL&A ...
Web: www.Stuartlevine.com
Details