Effective implementation of digital technology is an essential element of long-term member service strategy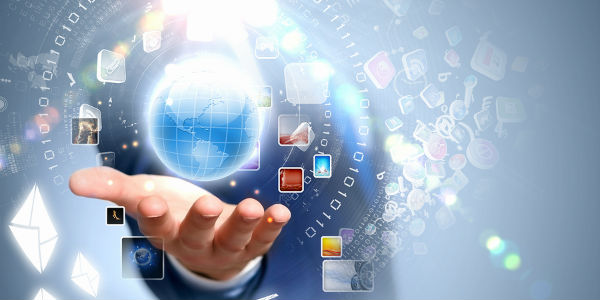 In today's competitive environment, financial institutions must consider all the possible ways to further engage members and attract new business. As a result, the lure of increased technology and mobile capabilities have many credit unions weighing whether it is more advantageous to refocus their efforts and resources on a more high-tech strategy or maintain the traditional high touch approach to service excellence. But as account holder demographics continue to span the generational gamut – from the Greatest Generation to Baby Boomers to Gen X or Y, or even Millennials – finding a way to incorporate aspects of both strategies is perhaps the best way to maintain an overall competitive advantage.
Consumer preferences are trending toward more technology
Take a look at the market trends. According to industry research, the number of traditional financial institutions offering virtual banking services has increased substantially over the past several years. Results of a study by Informa Research Services, Inc., indicate that 93 percent of the institutions it reviewed offer at least one type of mobile banking that allows consumers to pay bills, transfer funds, set up email and text alerts, and much more.
According to research by CO-OP Financial Services, this type of service flexibility is just what a growing percentage of consumers expect today. Studies cited in a recent report found that 52 percent of consumers between the ages of 26 and 34 would switch financial institutions for a digital wallet product, while 36 percent would change for access to a remote deposit capture system.
Take a look at member transaction preferences to determine your best strategy
Beyond what industry research suggests, a quick look at the account activity of your members will give you a good idea of the types of products and services that are in demand in your market. Are younger consumers interested in more automated capabilities or an interactive ATM that would allow them to come into a branch, accomplish their business and quickly get on their way? Or, do they want more mobile options that allow them to access their account and complete transactions without having to come into a branch at all?
On the other hand, do older consumers see their bank or credit union as a place where they can come to talk to a service representative who can help them to solve a problem or discuss a specific issue? While using technology to access their money and complete transactions is appealing for some in this more mature demographic, many prefer to have a live person available in case they have any questions.
In today's rapidly changing environment, providing your account holders with digital capabilities is essential if you want to remain relevant as a financial services provider. Just make sure you don't lose the personal service touch that many account holders still prefer to access, whether occasionally or on a regular basis.
For Members Choice Credit Union in Houston, Texas, the decision to outsource core processing and network administration to a third party gave internal IT staff more time to focus on implementing new and more innovative products. "Once they were able to shift more of their focus to internal projects, our tech experts could be more responsive to our members' needs," said Members Choice Chief Executive Officer Steve Gilman. "As a result, we recognize the importance of having the ability to move more of our services into the mobile banking environment."
Are you in a position to enter or expand your digital product offerings?
For banks and credit unions that don't have a dedicated technology expert on hand to roll out and manage new technology initiatives, the process can be time-consuming and a distraction that negatively impacts existing service delivery channels. Before you set out to tackle the myriad challenges and details tied to increasing your technology footprint, ask yourself these questions:
• What are you trying to accomplish and what products, services and tools are necessary to reach that goal?
• How much will implementing new technology based products cost?
• Does your existing core processor have the capability to support such new products?
• How will changing delivery channels affect how employees do their jobs?
Expertise in product profitability can facilitate the discovery process
An expert in product profitability can help you to determine the costs involved to implement digital and mobile products, as well as how increasing your technology capabilities will affect your overall operation. This includes an assessment of the products and services your account holders currently use in order to determine what kind of product changes you should consider – whether your goal is to remain competitive in your market or to position your financial institution on the leading edge in providing the latest product innovations. Plus, an analysis of your backroom support capabilities, existing internal technology expertise and the training needs for employees who will be tasked with supporting service excellence can help to determine what you will need to reach your goal.
With this information in hand, you can put together RFPs that outline your specific needs and expectations. Based on vendor responses regarding the total costs involved in product implementation (as well as any potential savings), you will be better prepared to make a more informed product choice, based on how long will it take to recoup these costs and how implementation will affect your operation.  Keep in mind, incorporating radically different modes of service will require staff to approach interaction with account holders from a different perspective. A comprehensive staffing study will help to determine what internal expertise exists to support more technology driven products and make sure that you have the right people in the right places, doing the right jobs in order to provide consistent, high quality service to your account holders– whether through digital channels or face-to-face.
A difficult but necessary decision
While some banks and credit unions are still hesitant regarding the idea of high-tech services, it comes down to this: With the increasing number of institutional failures and closings, you have to do what is necessary to provide your account holders with the financial services they need. By taking a comprehensive look at your overall operation and marketplace, you can determine the most appropriate service delivery options for your organization to ensure long-term viability.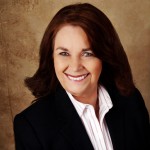 Jan Southern has more than 40 years of experience in the field of financial services, including 32 years with JMFA. Her areas of expertise include project management, organizational structure effectiveness ...
Web: www.jmfa.com
Details