Engage through ongoing feedback to retain and attract talent
The more you can engage your employees, the more straight-forward it is to achieve results. Engaged employees are present emotionally, physically, and psychologically. Their creativity and enthusiasm further your credit union's mission. They help you attract the new talent you need and are less likely to leave the organization. The leader's charge is to create the climate and the culture where people feel engaged and where they can blossom and produce. Smart approaches to employee interactions, especially feedback, are a great place to focus to have a positive impact on engagement, retention, and hiring.
Engagement is essential, as employees today are on the move. They know they have options. According to Gallup 51% of employees globally said they are actively looking for a new job or watching for openings so they can improve career growth opportunities. Almost two-thirds believe they will likely find a job as good as their current one, and 90% of those who move, go to a new company. The Bureau of Labor Statistics reports voluntary job change in the U.S. is increasing, and last year non-retirement voluntary turnover was at 15.5%. Having managers up their game in interacting with employees will improve turnover rates in your credit union.
Numerous factors of the manager-employee interaction affect engagement. For example, a manager must be alert to unconscious biases, which can diminish team effectiveness, reduce engagement and also reduce the size of the potential talent pool. People gravitate to those most like themselves when hiring or choosing a team, even though studies show that diversity of background and experience provide better organizational results. Or, when managers focus on the "A-team" at the expense of others on the team, it reduces engagement and misses the opportunity to expand the credit union's talent capacity. Additionally, when considering people to step up to a challenge, women and under-represented minorities may not be tapped because they are viewed as "not-ready" since they don't fit a manager's given stereotype of a leader.
A manager's success-based feedback engages employees, while deficiency-based feedback has the opposite result. Success focused conversations increase the neurological responses that are associated with learning Managers should coach based on an employee's strengths to help them learn, grow, and improve. The manager and the employee should work together to discover ways that the employee can excel. If there are areas that need strengthening or a behavior to be changed, the manager and the employee together develop a vision for the  future that incorporates the changed behavior and supports the employee's learning.
The manager's conversations with employees are most effective when they follow a regular rhythm. Gallup found that the most engaged employees have a meaningful interaction with their manager at least once a week.  All it usually takes is a simple ten-minute to half-hour talk, which lets the manager acknowledge what's going well and allows them and the employee to seek additional ways to build upon success. When someone has a success, the manager should acknowledge it on the spot, and not wait for a regular feedback meeting. For example, if your employee ran a very effective meeting, or handled an irate customer's problem particularly well, that success deserves immediate attention. This type of immediate feedback propels further success and enhances employee engagement. Not only will a mindset of constructive engagement help you and your team up your game, and help produce the results your credit union seeks, better yet, you will enjoy doing so.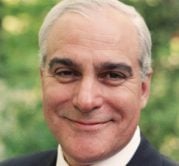 Founded in 1996, Stuart Levine & Associates LLC is an international strategic planning and leadership development company with focus on adding member value by strengthening corporate culture. SL&A ...
Web: www.Stuartlevine.com
Details