Envision your credit union as an elite athlete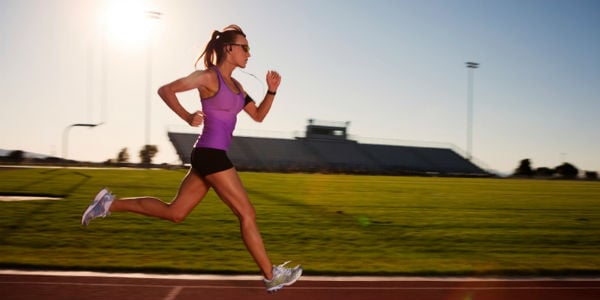 Envision an elite athlete with toned muscles hidden under baggy clothes. Who knew he or she could run a mile in less than five minutes?
Raoust+Partners helped Members Cooperative Credit Union in Minnesota trade that baggy sweat suit for a new set of clothes that fit, flatter and show off that physique.
The credit union, founded in 1936 in Cloquet, was expanding into the much larger college town of Duluth and seeking to reach a younger population. Easy sale, or should have been. Members was leading the pack in offering new services such as mobile banking, mobile bill-paying and photo check deposits. Go to the local app store: Members is there.
But until 2013 Members' one-size-fits-all advertising disguised its unique approach. The green and black logo was, in management's words, "old," "tired," and "boring."
"I'd tell my friends 'We have a mobile app,'" and they'd say 'Really, I didn't know,'" says Ryanne Battaglia, vice president of business development and part of the youthful demographic Members is working to reach. "Our brand, our image wasn't reflective of the products and services we have."
The tagline, Real Life, Real Benefits, could stand for any credit union, anywhere. Ads were predictable, generic, institutional and thus, usually invisible. One YouTube spot from 2009 touted the Members history in the community and the benefits of credit unions in general –- "lower fees than banks!" (Tell us something new). Change the name and that ad could work, or not work, for any credit union.
Other ads promised that people who took out a car loan could win free tickets to a Vikings game. But beyond that Vikings game, why Members? Ads didn't answer that question.
Nor did ads connect Members with … its members and prospective members. Looking at those ads, prospective members could not see themselves or their friends.
There was no need for a new culture or even new products. All that was needed was to upgrade Members' advertising to reflect the forward-thinking reality.
"We had no intention of changing our culture or our employees," Battaglia says. "We felt our culture was a successful culture. We wanted our brand to be reflective of who we are."
Raoust + Partners interviewed the credit union team and members to understand the credit union and community culture, Battaglia says.
Based on an understanding of the community, Raoust+Partners created branding that accurately reflected the strength in each member and showcased that the credit union could be a resource to meet individual financial needs, says Tammy Heikkinen, president and CEO.
The resulting branding, tagline and other advertising reflect that understanding. The colors, burnt orange, turquoise, red and gold, are energizing. The new tagline, The Strength of Me, plays on the first two letters of Members to emphasize that members are important.
The Strength of Me also celebrates the region's rugged individualistic culture where surfing on a freezing Lake Superior in a 20-knot wind is just what you do. Raoust+Partners' new ads for Members show young people paddling in white water, carrying surfboards over snowy rocks, kite boarding and camping in the snow. These ads, which induce shivering in less hardy souls, wouldn't work for a credit union in Raoust+Partners' home base of Coastal Virginia. But for Members, the ads celebrate a culture where winter is a force to enjoy and conquer.
The new ads also build on the idea of individual strength made stronger by working with others. That would be with Members Cooperative Credit Union.
These days, people in the community recognize the name and they've seen the ads, Battaglia says. Membership is growing. As for working with others, applications for positions are much higher, she says.
"People recognize we offer a progressive culture and that we're changing with the times," Battaglia says.
Changing with the times, running well ahead of the pack and showing off those toned muscles thanks to Raoust+Partners.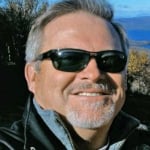 Olivier Raoust is the founder and creative force behind Raoust+Partners, a brand consultancy that has worked with almost 40 credit unions over the past 20 years. Passionate about credit ...
Web: www.meetyourstorytellers.com
Details