Extrovert vs. Introvert: Which Type of Leader Makes Employees More Productive?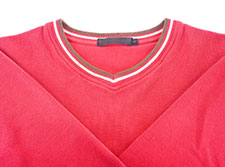 By Lisa Hochgraf
Hypothesis: Extroverted leaders enchance group performance when employees are passive, but introverted leaders are more effective with proactive employees.
This most interesting assertion was supported by the results of a pair of studies done by Wharton management professor Adam Grant, together with colleagues Francisco Gino from Harvard Business School and David Hofman from the Kenan-Flagler Business School at the University of North Carolina. I recently read about them in Quiet: The Power of Introverts in a World That Won't Stop Talking by Susan Cain.
"In the first study," Cain writes, "the three researchers analyzed data from one of the five biggest pizza chains in the United States. They found that the weekly profits of the stores managed by extroverts were 16 percent higher than the profits of those led by introverts–but only when the employees were passive types who tended to do their jobs without exercising initiative.
"Introverted leaders had the exact opposite results. When they worked with employees who actively tried to improve work procedures, their stores outperformed those led by extroverts by more than 14 percent.
continue reading »