Fall, football and other key combinations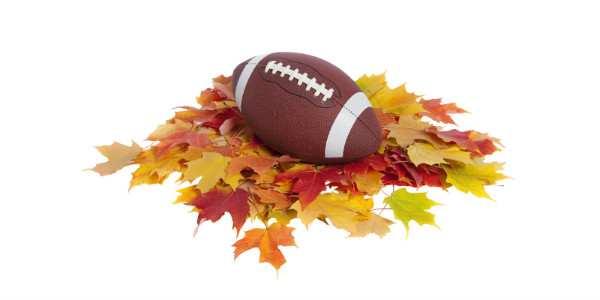 Football is the only reason I can accept the end of summer. Watching weekly predictions on College Game day, laughing at the guys battling it out for the Shiva on The League and cheering for my hometown Browns helps ease the pain of closed pools, back to school and the looming threat of winter.
As autumn moves in, I find myself thinking of everything in football terms. The security guard at my condo is my offensive lineman. My four year old is as unpredictable as an onside kick. Even my friends joke about consulting the Fantasy Football Waiver Wire as they select a date for an upcoming wedding. I spend Sunday mornings tinkering with my lineup. I no longer prepare dinners, instead I make tailgating food. (Think tortilla chips and seven-layer dip.)
And I plan my Mondays, Thursdays and weekends around big matchups.
As I started to look towards this weekend's big games (specifically Oklahoma vs. Notre Dame and Philadelphia vs. Denver), I was once again reflecting on how perfectly fall and football go together. It led me to ponder about other perfect combinations.
Movies and popcorn.
Birthdays and cake.
Records management and workflow. Yes, work does slip in there every now and again.
Unstoppable defensive combos
Records management and workflow applications are a key combination for regulatory compliance. Together, they control retention of all associated business records stored within a document management or enterprise content management (ECM) solution. The powerful combination provides cutoff periods, retention schedules and multiple destruction options to meet all record management strategies. By leveraging both applications, credit unions are able to automate complex and time-consuming regulatory requirements, reduce internal costs, maximize employee efficiency and ultimately pass additional savings on to members.
Touchdown!
One example of this is the management of closed accounts and paid loan documentation. Closed loan and/or paid account reports generated by core applications can be COLD-processed into an ECM solution. The ECM solution pulls out the individual loan/member numbers from the reports and generates a unique record for each number, adding it to the appropriate managed folder. The records management component then creates managed folders to securely control business records in an organized structure.
Each managed folder is assigned a specific retention plan, which controls the retention period of all associated documents included in the folder. Workflow automatically enters the unique record into the appropriate queue and initiates the retention process at the managed folder level. Records management then controls the retention schedules and prompts administrators for the approval to purge a folder, according to the credit union's set retention policies.
Keeping the ball out of the hands of auditors and regulators means you continue playing offense instead of defending on the one-yard line.
Happy zebras
With regulatory oversight and legislation increasing, it is critical for credit unions to cost-effectively mitigate legal risk by securely managing all the documents they use to make key business decisions. By using records management and workflow, credit unions can establish a structured compliance policy that assists in meeting legal requirements. That means the zebras don't have to stop by and throw any flags.
The use of these applications in tandem also provides a consistent process for deleting documents, resulting in reduced space, time and costs, as well as reduced exposure to legal action. Like Rice and Pierce, a powerful combination.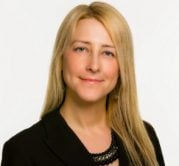 Michelle Shapiro has more than a 15 years of experience in the banking industry to her role as Financial Services Industry Expert at Hyland Software. Her mission is to share ...
Web: www.onbase.com
Details