What Federal interest hikes mean for credit union-member relationships
While the world of finance is still analyzing the Federal Open Market Committee meeting that recently took place, most have come to expect regular increases in interest rates from the Federal Reserve for the next 2 years. This may be good news for credit unions – who will benefit from the change, but our latest guest on the BANK ON IT Podcast show, Greg McBride, knows that there is much more than just supply and demand at play in today's climate of the financial industry. Greg McBride is the Chief Financial Analyst at Bankrate.com, and he believes that as interest rates go up, credit unions will need to pay very close attention – now more than ever – to consumers perception of their brand, friend or foe.
An interest rate hike from the Federal Reserve does not indicate tough economic times ahead. In fact, according to McBride, it's just the opposite. An increase in the interest collected by the Fed is prudent to keep the "reserves" full of funds in case of unexpected economic woe. But it also makes a statement that the Fed believes the economy will not be hurt by such an increase. As the country, in recent years, is only barely turning the corner from some of the worst economic times in recent memory, the last thing the Federal Reserve wants to do is slow down the economy. It is quite a statement that they feel confident enough in the economy to attempt to raise interest rates to normal level again, something that McBride feels is definitely necessary for long term economic stability.
"The last time unemployment was at five percent, the Fed funds rate was at three and a half percent," say McBride. "Today it's at half a percentage point. Complete disconnect there."
And the reason for that disconnect is simply because lowering interest rates is the only proven way to stimulate an economy. McBride says that other methods being used around the world like buying bonds and utilizing negative interest rates are merely experiments. So, the fact that the Federal Reserve is even suggesting that they might consider an increase bodes well for the state of the global economy, at least as far as the Fed is concerned.
What this means is that credit unions will be able to enjoy expanded profit margins, especially the larger entities. That will help all financial institutions when it comes to the bottom line, but any effect these changes will have on demand for services will ultimately challenge credit unions to fundamentally change the way they do business with their clients, and — perhaps more importantly – the way their clients view doing business with them. Community-style institutions have a distinct opportunity at this time to connect with Millennial and like-minded consumers, in order to earn their business by showing that every members' best interests comes before any marginalized profits.
Consumers, especially Millennials, currently see their primary financial institution, and in many cases the finance industry as a whole, as an adversary. Years of bad press throughout the financial crisis have resulted in a population of consumers that are jaded towards the finance world, and in particular large banks. Negative coverage regarding bailouts, bank fees and executive salaries has created an atmosphere that stands between the credit union and the consumer and casts them as opponents, rather than partners. Regardless of the accuracy of that perception, McBride claims that it is the financial institutions that break through that stigma and prove their worth (as true partners to their members) that will actually benefit from that atmosphere.
"In reality, there's a lot of good being done out there; there are a lot of products and programs available to help consumers and get them in the right direction," says McBride. "The financial institutions that make that evident to their customer base, and are seen as a partner rather than an adversary, are going to be the ones that get rewarded with market share."
When trying to appeal to the younger generation(s) of future credit union clientele, it goes without much explanation that technology is part of the winning formula. Millennial and like-minded consumers demand digital access to services 24/7, usually in mobile format. But a credit union's usefulness doesn't end there, even for tech-savvy consumers rumored to never set foot in a branch. According to McBride, 40 percent of all Americans set foot in a credit union branch in the past 6 months, which includes a third of all Millennials. If that figure is accurate, that means that even Millennial consumers seek out financial advice from time to time. The notion that branch visits don't happen anymore is a myth. In fact, it is just the opposite. This is a crucial point in the relationship between  credit unions and the consumers they need in order to stay in business.
Those few and now precious face-to-face interactions are the most valuable moments that these relationships are likely to have. The company's representative has to make a good impression on the member – and that is that their (the members) best interests are at the core of the very reason the institution is in business. A slip up at this stage will tarnish the member's perception permanently, and while immediate consequences might not be evident, a strained relationship will only last as long as there is no other alternative. In today's market, that isn't very long at all.
When you consider that mobile online banking has pretty much become a requisite for obtaining new consumers, it is hard to ignore that it places the burden of both regulation and investment on credit unions. Much like free checking, once these services are offered free-of-charge, they become expected by the consumer. But it is far worse for financial institutions to try and regain their investment through hidden fees. Instead, McBride says that credit unions should try to take advantage of the opportunities the new environment provides. Online transactions provide a very low cost of delivery of service, and through metrics other services can be marketed to the existing member, driving the potential for member acquisition from product placement to lifelong partnership. Those are very real opportunities for a financial institution that has placed itself as a true partner to the member it serves, rather than a faceless corporate entity looking to plug the consumer into a money-making machine.
It's worth noting that many consumers are unaware of this dynamic in the relationship they have with financial institutions. In many cases, consumers shop around looking for what they perceive to be the best deal. They compare ways to secure their wealth or with whom to take a loan out with very little thought to the relationship aspect of the process. It isn't until they actually get to a credit union or come to a point when they are ready to make a decision, that they appreciate the value of the information they have sought out during their shopping.
McBride says that this is what has made Bankrate.com a bridge between consumers and financial institutions. Consumers end up on the site through search results to compare financial services, and service providers end up looking for those specific types of consumers that are ready to make a decision. In the end, while pricing is a heavy decision-making factor, McBride says there are a number of reasons consumers compare as many options as possible when shopping.
"As far as financial institutions themselves go, not every consumer is shopping solely based on price," says McBridge. "A lot of the time, they're looking for a brand, a brand that they recognize, that they feel they trust. Other times, they're looking at what else is out there. They want to make sure they're getting a good deal; that they're not getting taken to the cleaners."
The members themselves are now telling credit unions how they prefer to do business. The companies that provide the services that consumers demand will end up getting the lion share of the business. The investments in technology and readiness of face-to-face consultation are gateways by which to earn a member's business.
This is a time when credit unions need to be very vigilant about their member service. The new interest rates, if and when they come from the Federal Reserve, will provide change in the financial services industry that will yield a great deal of opportunity for  credit unions that position themselves in partnership with their potential members. Consumers will need guidance – the institutions that remove the barriers caused by a damaged public perception, and provide the tools they need to confidently conduct business will be rewarded with their well-deserved market share.
For more on removing friction in customer relations, join the conversation with the BANK ON IT Podcast Show. If you'd to listen to the entire interview with Greg McBride, Chief Financial Analyst at Bankrate.com, click here.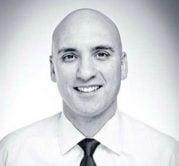 John Siracusa is the creator of #BankSocial, the first banking conference dedicated to content marketing and social media for credit unions. He is also the creator of the #CaseStudySummit, a ...
Web: banksocial2017.com
Details