Freelance Consultants: Your Credit Union's Secret Weapon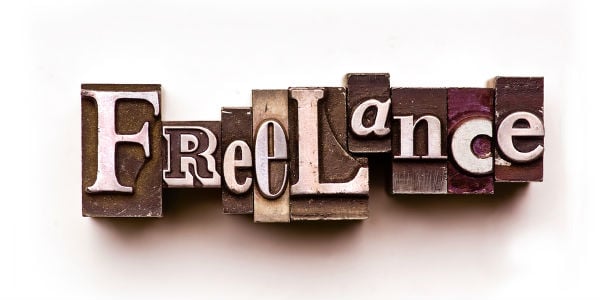 I've said it before and I'll say it again: freelance consultants are a small credit union's best friend. All over the country, small- to medium-sized credit unions are locked in a daily struggle to do more with less, balancing a dizzying need for increased planning, grant monies, and marketing and communications campaigns with thinning resources. Marketing, alongside a regular dose of media attention, is especially important to smaller credit unions, as community visibility often leads to loan and membership growth.
But hiring a consultant, both the concept and the actual act, can be daunting. The visual image of a slick-talking stranger coming in to wheel and deal is often the first thing that comes to mind. Rest assured, that is not the norm. Today's freelance consultants are a whole new breed, individuals acting as self-contained, affordable solutions to logistical headaches of all shapes and sizes. Most were working professionals in their fields of expertise before they (or the economy) decided they should venture out on their own. While I know some fine consultants in the areas of strategic planning and grant writing, my expertise lies primarily in the work of my freelance communications brethren: professional writers and editors with degrees in journalism, English,  and business who, for a variety of reasons, are now available for hire.
While it's true that flying out a big-shot from a top consulting firm can (and probably will) break the bank, individual professionals working out of their homes are surprisingly willing to adapt to the scope and budget constraints of almost any project. Before we move forward, let me reiterate: some of the most talented people I know work as freelance consultants. In no way should one mistake a lack of presence in the corporate world as a reflection of the quality of work a consultant can churn out sitting at her kitchen table at midnight. Conversely, while I truly believe that hiring a sole proprietor is the best solution for many small credit unions in terms of affordability, freelance consultants are professionals trying to make a living, and you won't get away with paying them pennies on the dollar. Treated fairly, they can be your credit union's secret weapon. Here's your freelance consultant cheat-sheet:
Identify your goal and how much you're willing to spend to get there
The first step is always identifying what it is you want to accomplish and brainstorming how that might translate into freelance work. The more specifics you can provide the better. A general idea of how much the right consultant can expect to earn is critical to moving the project forward. More on this below.
There's more than one place to find the "right" consultant
There are consultants to fit all shapes, sizes and budgets — you just need to know where to look. If you're ready to devote a healthy amount of resources (ahem, money) to your project, you're going to be able to attract top-talent. Remember, the beauty of consulting is that you can do it from everywhere. You're not limited to those who've set up shop in your own city or small town. I personally edit the work of people thousands of miles from my office, people I've never met in person. A quick Internet search for "freelance writer" brought up dozens of consultant websites, complete with services provided, rates, work samples, and references. If you're really operating on a shoestring, students can make for great freelance help. A small ad in a college paper can garner the attention of immensely talented students just looking for experience and a little bit of spending money. Finally, recommendations can lead to the right person. Have any of your colleagues worked with a consultant they found helpful and affordable? It's worth a call to find out.
It's all in the details
So you've determined your goal, your budget, and begun a conversation with a consultant you think might fit the bill. Now, it's just details. The consultant will want to know how your goal translates into actual tasks. While there are consultants who specialize in helping develop a plan, many just want to know what needs to be done and by when. Want more members? Perhaps a revamped marketing strategy and flyers fit the bill. Want to attract a certain demographic? A targeted social media presence and series of press releases might be in order. Know that all consultants charge in different ways. Using writing as an example, I have colleagues that charge per word, per hour, and some that charge a flat rate per project. Make sure you're clear and comfortable about your expectations, your deadline and how you will be invoiced. If things feel rushed, or you don't connect and feel the prospective consultant really understands your unique needs, walk away. There are plenty more fish in the sea.
Develop long-term relationships
The point of this column, in essence, is to draw attention to the many talented individuals who, for less than credit union leaders might expect, can help pick up the slack for credit unions and other businesses. Remember that consultants are small business owners, too. They rely on loyal clients who pay them on time and come back for more. For this reason, even if you think a professional consultant might be out-of-range, initiate a dialogue. The value of a long-term relationship is often worth more to consultants than cashing in on a single project.
Many credit unions just don't have the resources to do it all in-house. There are freelance consultants all over the country who are ready and willing to attack your project with all the vigor and expertise available at a top firm. Treated fairly, consultants can increase your effectiveness and prove another partner in your credit union's arsenal.
Have you had a great experience with a consultant or freelance professional? I'd love to hear about it in the comments below.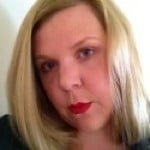 Hilary Reeves spent 10 years as a journalist before leaving the newsroom to become a freelance writer and editor. She currently works as a consultant for CU Breakthrough, a service ...
Web: www.cdcu.coop
Details