Scope, quality, sustainability key to storytelling success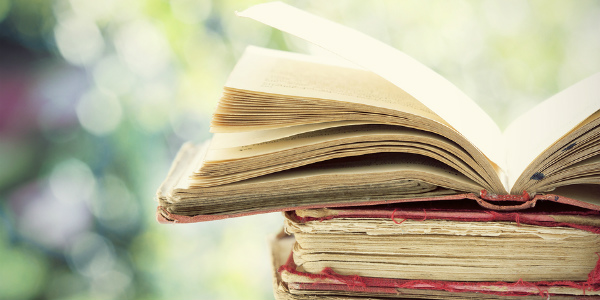 Scott Butterfield wrote a tremendous article last month on the importance of displaying individual credit union's unique values through strategic storytelling.
"Whether you know it or not, the stories used in marketing materials, press releases, and direct one-on-one communication with your members can be more influential than any product or service, and it's time we start telling them right," wrote Butterfield, principal at Your Credit Union Partner.
As a former journalist who now works in corporate publications, I couldn't agree more. Storytelling, in any form, is an incredibly effective tool to humanize your credit union and allow others (both members and potential members) to see themselves and their own experiences within the stories of others.
But knowing the importance of marketing these stories is a different beast entirely from actually sitting down and creating content. Before you find yourself trapped in your office staring at a blank cursor and wondering what you got yourself into, consider these tips:
Create a plan — and a canvas
I know, I know; this is almost always my first instruction, but many underestimate the importance of knowing what you're setting out to do before you start doing it. Take a moment (or a day, or a week) to decide exactly what your goal is and how you're going to get there. Keeping this is mind always is crucial to avoiding the feeling of being overwhelmed by options and possibilities. Are you trying to boost membership? Highlight a product or service? Differentiate yourself from your local competition? Rebrand or reintroduce your brand based on a particular value? Once you know the nature of the content you're after, thinking about the framework. How are you going to collect the information that will tell the right stories? How will other people read or hear them? If you don't have them already, now is the time to create a newsletter or designated page on your website. Also, as Butterfield suggests, think about the stories you can tell in your marketing materials, in your correspondence with the media, and through personal interaction. And, finally, think outside the box: audio and video content is easy to create with today's technology and may appeal to a younger generation. Deciding the picture you want to paint and creating a canvas on which to paint it is truly half the battle.
Decide how much and how often
Next is deciding how often you want to paint. This is especially important within the fast-paced world of the web. If you have a website that was designed for shorter, more periodic content updates, it does no good to let a full-sized article sit for six months. Blog content, especially, is out-of-date in a flash. Decide, deliberately and realistically, how often your credit union can expel the energy and focus required to create content. For some credit unions (especially those with internal marketing and/or communications departments), creating content weekly is a breeze. But for most small and medium-sized credit unions, a monthly member Q&A, quarterly article, or even once-a-year printed publication — if done right — is perfectly acceptable and can be very effective.
Make sure it's about people
It's important to note that when I say "content," I don't mean a bulleted list of new services your credit union offers, or the news that your credit union placed second at the annual soap box derby. Of course this information has its place, but what we're really talking about here is creating content that tells the stories of people — both your employees and your members. Ideally, you'll already have a system in place (see above) for collecting interesting stories. I'm a big fan of Q&As…consider one monthly that highlights an employee. Of course, make sure those who interact with members are retaining those stories with great outcomes. But the point is to convey information through the voices of real people. Which brings me to…
Yes, someone will actually have a write. And edit.
This is perhaps the most difficult part of the process. The actual creation of content. The first step is to decide who will be the "journalist." Who is going to ask the questions, and create the content. (Hint: it's probably not the person at the top.) That's right, if you're the CEO, you have a lot on your plate. Your best bet is to give the task to someone with a passion for storytelling and a knack for writing. The writing IS important. If no one within your shop fits the bill, hire one of the many, immensely talented freelancers in your area. Once you have the right person, decide on what kind of content you want, a word count, and a deadline. Your writer, in turn, should immediately contact the people slated to be featured in the story to get their blessing and set up a time for an interview (you may have gotten the story already second-hand, but I feel it's always best to go back to the source for the best quotes and fresh perspectives).
Once the article is written, realize that it takes a village. You will probably want several people to read through, editing any mistakes out of the story and making sure it portrays your message in the best possible light.
Logistics are an important wheel in the marketing machine. Just remember: scope, quality content, sustainability. I'd love to hear to hear how your credit union gets the storytelling job done.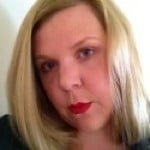 Hilary Reeves spent 10 years as a journalist before leaving the newsroom to become a freelance writer and editor. She currently works as a consultant for CU Breakthrough, a service ...
Web: www.cdcu.coop
Details