Make getting to know a local reporter your New Year's resolution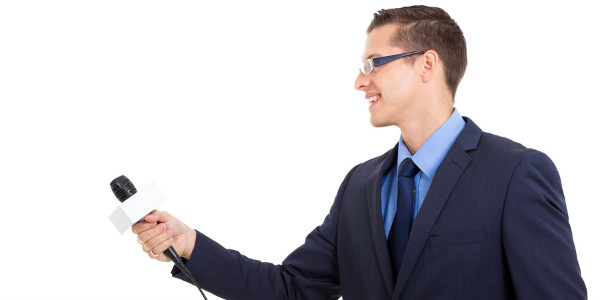 As a former journalist, I'm often subjected to stories from colleagues and clients alike that paint reporters in a somewhat unflattering light:
"I sent six e-mails in a row to info@thetimes.com and no one ever e-mailed me back!"
"I called my local television station's tip line to tip them off about a shred event we're having tomorrow and no one showed up to cover it!"
"I was interviewed by a blogger once and he only used a few of my comments in his story!"
Everyone seems to have a story about how the media did them wrong, but few invest the time in creating relationships that yield results. Did you know, for example, that every newspaper employs a team or individual charged with covering the world of financial services? Did you also know that with fewer reporters in the newsroom these days, that person may also be in charge of covering a half-dozen unrelated beats? For years, I was that reporter.
I began my professional career at 20 years old as a general assignment intern and spent years covering politics. During the spring of 2008, a restructuring of our newsroom had me picking up the banking beat. Six months later, Lehman Brothers filed for bankruptcy, the major banks closed ranks, and I was left with very little understanding of, and extremely limited access to, the financial world I was supposed to be covering. Fortunately, I had a mentor, a self-employed financial advisor I had previously quoted in a story about early retirement, who helped point me toward avenues I would otherwise have overlooked, including those that lead to a plethora of local credit unions and the realization that covering finance was about more than trying to corner the CEOs of the big banks.
I've said it before, but it's essential that your credit union and its message of hope be represented in your local media, whether it's a large broadcast channel or a small weekly paper. And I truly believe that unless you're already on a first-name basis with a business or finance reporter, you're going to need to reach out:
Show some initiative
In reference to my examples above, the e-mails likely weren't returned because they were sent to the paper's catch-all e-mail address (which receives 5,000 e-mails per day) and never made it to the appropriate reporter or assignment editor. The tip-line voicemails weren't returned because an event is not a "tip." And it was happening the next day, so there was no time to organize coverage.
The first step toward a positive media experience is determining the appropriate contact. Large newspapers will list section heads (you're after the Business Editor), and may even list individual reporters and their specific beats. If not, and at smaller papers, a quick call to the newsroom admin or editor can connect you with the person charged with covering credit unions.
Introduce yourself before you need something
Reporters are used to getting calls from folks wanting coverage. Every day, they sit down to flooded e-mail and voicemail boxes from people who need or want something from them. A good relationship with your local reporter should really start with an introduction, at a time when you're not forced to talk shop. Send a friendly e-mail introducing yourself. Set up a time to meet for a cup of coffee, at the reporter's convenience, to answer any questions or be of assistance. Which brings me to…
Be a resource
Sure, it's nice to get a 40-inch story or five-minute segment solely dedicated to the good works of your individual credit union. That's great publicity, and it does happen occasionally. But for newspapers especially, newsprint is money and space is limited. Sometimes your best hope is to get your credit union event mentioned in the "Around Town" page at the back of the section. But there is another way to increase your coverage. Reporters love trends and often are pressed to write stories that appeal to macro (as in national), as well as micro (local) audiences. They might be writing a story on a marked increase in home loans across the state, but need a local perspective to quote. That's where you come in. If you've introduced yourself and laid the groundwork for a relationship, reporters will feel comfortable calling you and asking you to explain trends and how they relate to credit unions. Sure, you may only get "…, said John Smith, CEO of Anywhere Credit Union." But it's free publicity. And the more you are quoted, the more you appear an expert to the outside world and the potential members you're trying to court.
Maintain respect and pick your battles
So you were interviewed for a story. Everyone is very excited and waiting for the finished product to be run. And…it's not quite what you expected. Before you run to the phone to confront the reporter or send a strongly worded e-mail, ask yourself the following:
Are there actual factual errors in the story, or do I just not like the choice of words used?
Am I or my credit union being purposefully portrayed in an embarrassing or otherwise unflattering light, or did I just expect a different sort of portrayal?
Please understand that reporters are bound by a set of ethics rules that forbid them from sharing the contents of articles with sources before those articles are published. And while this often leads to unhappiness of the part of the sources, most of that unhappiness is a direct result of unmet expectations rather than factual errors. If there are errors in the story, by all means, corrections should be issued promptly. But if the story is just not quite what you wanted, please remember that a friendly e-mail with a request to discuss your concerns moving forward will go over a lot better than one that  insults and threatens. Remember that reporters, by and large, know what they're doing. They do it a lot, as in hundreds of articles/segments a year. They do not take kindly to their skills and ethics being gutted, and they will likely shut down and decline to interact with you again. Mutual respect goes a long way. Remember, you're there as a resource trying to build a long-term relationship.
It seems like such a small thing, but having a professional relationship with a reporter arms that reporter with an expert that will allow him or her to see the financial world with a little more empathy, and it arms you with yet another tool to connect with consumers who desperately need your products and services. Consider reaching out in this new year.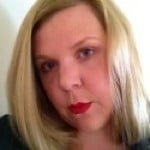 Hilary Reeves spent 10 years as a journalist before leaving the newsroom to become a freelance writer and editor. She currently works as a consultant for CU Breakthrough, a service ...
Web: www.cdcu.coop
Details