Frictionless omni-channel experience
"A great customer experience doesn't feel like it was by design at all!" (CM World)
Credit unions should engage members by creating the right purpose and value, while providing a frictionless omni-channel experience where service and relationships converge.   Frictionless omni-channel is the concept of engaging members digitally and personally at once without disruption.
Recently, I wrote an article about the "hybrid society" which illustrated how the physical and virtual worlds collide. It is the clashing of these worlds which creates the channels for frictionless product and service offerings to best serve existing members, while pursuing new relationships. It is important to ask the right questions and understand the actionable measures by which to create a truly strong channel offering emphasizing a "connected brand". Credit unions must live in both worlds to provide a frictionless experience for members.
Connecting with member sentiment and tastes are significant aspects. Members seek certainty, variety, significance, connection, growth and to contribute within their relationships. Therefore, using high-tech and high-touch tools will provide a purposeful vision for credit unions. Having a "connected brand" becomes an important aspect of maintaining your customer's attention.   Credit unions should consider aspects like digitalizing the customer's journey, creating video campaigns over products and services, launching social campaigns, and customizing the customers overall experience. Fundamental changes in consumer behavior should influence the credit union's corporate strategies, purpose and vision. There must be a value proposition for the member.
Some identifiers for credit unions:
The journey – members are using all manner of devices to conduct business, so it is vital that all device channels work seamlessly, avoiding fractured experiences by members. It is not a high-tech or high-touch experience, but should transcend into hybrid experiences that use the digital tools effectively to enhance the member's "personal service" experience.
Ecommerce – is more than just a digitalized picture, it is an opportunity to promote sales and connect with members. Transcending vibrant ecommerce channels while remaining highly engaged within the member's community promotes a value driven proposition.
Branches – are more than physical locations. No longer just a transaction center, but rather service centers where members can be given financial advice or discuss specific products of interest. Branches now house the expert to help consumers manage their financial needs. Members want to be a contributing factor towards their financial strategies. So when it comes to digital engagement verses branch transactions it's not an either-or proposition. Engaging with the member should focus on balancing the relationship and digital tools to transcend the business proposition.
Omni-channel strategy – is ever evolving to better satisfy member needs, while maintaining the brand consistency, which enhances the member's experience. Frictionless experiences promote member retention.  Purpose and profits should intertwine to create a better balanced structure with clear vision promoting better performance.
Today's banking segment requires a flexible platform that allows credit unions to serve members where they are across channels and devices. If you are planning to enhance your presence, then seeking collaboration with experts on omni-channel capabilities is a good first step. It is important to partner with knowledgeable companies who are able to deploy a seamless solution, while being flexible enough to meet the unpredictable innovations of tomorrow.
The financial sector has become a complex and disruptive environment for banks. Today's consumers hold unlimited information, high expectations and ultimately the buying power. Credit unions must ensure they are well-positioned to keep pace while by capitalizing on omni-channel dynamics. Unleashing and re-defining your member experience is a vital part to enhancing long-term relationships. Become the frictionless option for members and you'll gain their loyalty.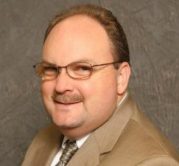 Brian Abner is Chief Economist and Vice President of Market Strategies for LEVEL5. In his position he reviews market economics throughout the United States resulting in business growth strategies for ...
Web: www.level5.com
Details