Get mobile or go extinct: A Black Friday lesson for credit unions
In what seems to be (for better or worse) a growing Thanksgiving tradition, consumers are gobbling down their turkey and dressing faster and faster in order to hit Black Friday sales sooner and sooner. And the statistics so far this holiday spending season are staggering, especially when it comes to mobile shopping.
According to the National Retail Federation, the overall Thanksgiving weekend saw 154 million consumers spend money on holiday shopping. Of that, online purchases continued to outpace in-store purchases to the tune of 44% to 40%. In perhaps an even more significant statistic indicating future consumer shopping trends, Black Friday also marked the first year consumers spent more than $1 billion on mobile devices (smart phones and tablets). Amazon.com reports mobile phone sales this year actually beat last year's Black Friday and Cyber Monday sales combined.
The message is clear – consumers would rather sleep-in and shop from their homes than stand in line at 3 AM for the same deal. Credit unions can and must learn a profound lesson from this shifting societal trend. The same people that would rather have a second (or third) helping of pumpkin pie and shop from their phones would also rather conduct their banking from home (or on-the-go) rather than visit your brick-and-mortar branches.
So what must credit unions do to ensure their mobile-optimized member experience is the best possible? Consider the following.
Responsive design is no longer a perk — it is a must. If your desktop-optimized website looks terrific, you must offer the same look and feel for the mobile-optimized version. If it's not easy to read and use, consumers will pass you by.
Texting is critical. Your members want and demand the ability to check their accounts with a few simple text messages. Email is now considered too burdensome and time-consuming. And forget about them calling or coming in. Not gonna happen. A standout example here is SAFE Credit Union.
Security is key. It seems like every holiday season features a new story of a retail giant being hacked and losing confidential consumer information (remember the Target credit card hack a few years ago?). You cannot allow this to happen at your credit union. Consumers expect top-notch security when interacting online with your credit union.
Mobile deposit is necessary. Consumers are busy enough as it is and the holiday season just emphasizes the chaos. The last thing your members want to do is trudge into a branch or a drive-through to deposit a check. Your mobile-optimized platform must offer quick and easy mobile check deposits. A great example of this is Alliant.
I'll admit – the only shopping I did on Black Friday was on my smart phone sitting on the couch eating Thanksgiving leftovers. With the continued shift towards mobile-optimized shopping, the message from consumers is clear — get mobile or go extinct. The choice for your credit unit is clear.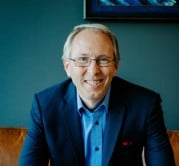 Mark Arnold is an acclaimed speaker, brand expert and strategic planner helping businesses such as credit unions and banks achieve their goals with strategic marketing insights and energized training. Mark ...
Web: www.markarnold.com
Details