Give the gift of financial education
The holidays are here again, and for millions of people, the food, gifts, decorations and travel will be an overwhelming burden on their budget.
This season is an opportunity for credit unions to stand out from the crowd and offer more than just the products and services of a financial institution. Instead, we can demonstrate our authentic difference by helping members manage through this very expensive time of year by providing financial education and counseling, too.
There's a social mission at the heart of our movement that extends far beyond volunteering and charitable donations. It calls on credit unions and partner organizations like CUNA Mutual Group to work with members and help them better understand their finances; increasing their financial capacity and empowering them to build stronger, more financially secure futures.
One leader who embodies this mission is Lynette Smith. As CEO of Washington Gas Light Federal Credit Union in Springfield, Va., she is driven to reach out to vulnerable and underserved communities. She works tirelessly to address their financial capabilities, far beyond simply providing financial products and services.
Her credit union – like thousands of others – offers free financial seminars to help members plan and prepare for everything from tuition fees to retirement. They provide on-site credit counselling for those members already burdened with debt, and even run outreach programs specifically targeting younger people.
Lynette is growing her credit union, and indeed the wider movement with it, by building prosperity within the community she serves.
So at this time of year, when so many people struggle with holiday spending, let's focus on the founding principles credit unions were built upon. Let's truly look for ways to help the people we are here to serve build for their futures.
Let's provide these opportunities now so that members are still talking about them once January comes, because through financial education we can build financial capabilities, and put people before profit all year long.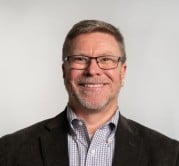 Gerry Singleton is the Vice President of Credit Union System Relations for CUNA Mutual Group. He is responsible for establishing, strengthening and maintaining relations with credit union trade organizations and ...
Web: https://www.cunamutual.com
Details