Going green and saving money
Happy St. Patrick's Day! In the spirit of all things green, we've put together a list of four ways to "go green" in your life, to save the planet and save some cash.
Walk the walk
Instead of driving down to the gym for a work out, consider taking a walk instead. Not only will you save gas money, but you'll also reduce the amount of pollution your car emits. Additionally, the less wear and tear you put on your vehicle, the more money you'll save as a result of fewer repairs and tune ups. If you live too far from your frequent destinations, carpool with family, friends, or colleagues (or check out Divide the Ride or CarPool World) to split the often-high gas bills.
Install energy efficient light bulbs
Good Housekeeping found that by replacing your home's incandescent light bulbs with energy efficient fluorescent bulbs (CFLs), LEDs, or halogens you could save on average about 75% on your annual energy bill. Duke Energy is just one energy company that not only provides free LEDs, but will also conduct an in-home energy assessment at no charge.
Purchase reusable water bottle
Drinking water as opposed to soft drinks is better for your health, but those plastic water bottles are doing nothing but bad things to the environment. Instead, purchase a reusable bottle, which can average around $5, and fill up while you're on the go. Not only will you be limiting the amount you spend on bulky packs of plastic, you'll also be encouraged to drink even more H20 while you're out and about.
Line-dry clothing
According to Kiplinger, running the dryer can be one of the priciest appliances in your home (about 6% of your total energy usage). Because this is bad for your wallet, and bad for the planet, whenever you can, hang your clothes to dry instead of starting up that pricey dryer.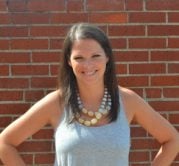 Wendy Moody is a Senior Editor with CUInsight.com. Wendy works with the editorial team to help edit the content including current news, press releases, jobs and events. She keeps ...
Web: www.cuinsight.com
Details