Have a financially healthy holiday!
It is September and if you were to step into a few stores, you would think the holidays start tomorrow! Ornaments, decorations, cards, wrapping, and trees are all available already. This made me wonder about how much the average American spends on the holidays. The National Retail Federation's study, "The Cost of Christmas Gifts in 2019, 1" asked American's what they were expecting to spend in 2019 and here are the results: 
33% expected to spend at least $1000 on gifts.
22% expected to spend between $500 and $999.
29% expected gift spending to be between $100 and $499.
3% planned to spend less than $100.
8% said that they would spend nothing for gifts
5% were unsure.
There is nothing wrong with splurging on the holidays, when you have planned for it and can afford it. However, it is possible and even probable you can have a joyous holiday season without going further into debt and experiencing that "financial hangover" in January. 
Here are some ways to reframe your holiday spending: 
Holiday Spending Plan
Start with the funds you already have available to spend on the holidays. How much is that? Is that enough? How much more will you need? If you need more, where will get it? What is the cost of credit? How far into debt are you willing to go for the holidays? Know these things BEFORE you shop. 
Gift List 
How do you know if you have enough money? You make a list of the people you would like to purchase a gift for, you include an idea, and the cost of that idea. This is only part of your holiday budget. 
Other than gifts, what other holiday costs should I plan for? 
Decorations (inside and out)
Special Holiday Meals (eating out or cooked at home)
Holiday Travel (to see friends and family)
Entertainment (holiday lights, nutcracker show, parties, etc.…)
Special Outfits (for parties)
Gift Wrap / Cards / Postage 
Photography (family Christmas picture)
The study mentioned, was just focused on gifts but if we were to include all the costs of the holidays (mentioned above) those numbers would be much higher. 
How can we help our members have a Financially Healthy Holiday? 
Talk about holiday spending in your newsletter or social media. This could include fun shopping tips or creative gift giving. 
Offer a "Breezing through the Holidays" workshop or webinar and help them formulate a plan now, in September/October. 
Offer Holiday Club Accounts that are specifically designed to help them manage holiday spending
Offer a "skip a pay" option in November/December to provide some space in their cash flow for the holidays. 
Offer a "Getting Back on Track" (Budgeting) workshop or webinar in January.
1  Average Cost of an American Christmas
https://www.investopedia.com/financial-edge/1112/average-cost-of-an-american-christmas.aspx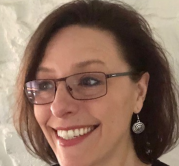 Cynthia is a Credit Union Development Educator (CUDE), she holds a BS in Business Administration and an MBA from Elmhurst College in Illinois, and a master's degree in Adult ...
Web: www.balancepro.org
Details