Help wanted: New heroic leadership!
The Covid-19 Pandemic in 2020 is an epic crisis threatening the whole world. With all the recent political and economic events unfolding in the American business sector, perhaps the most concerning is the competency of leadership in managing all of these multiple forces and their impact on business and the workforce.
Now more than ever, the test of navigating through and on to better times will be the greatest challenge for leaders.
It will take more than the following traditional competencies of effective leaders such as
A powerful business and people acumen
An embracing of diversity
The ability to inspire (not motivate) people to achieve
A clear vision of seeing the possibilities and the preferred future for their organization
The ability to build partnerships and alliances
Being servant leaders to their /members/customers/community
A curiosity about the world and a facilitator of change
Leading more by actions than words
The ability to utilize technology to achieve business results
A risk taker who doesn't fear innovation or failure
The ability to convert the learning of ideas into practice
Taking time to recognize/reward your people
The willingness to hire to your weaknesses
The ability to develop goals and execute plans
I offer the following 5 new leadership thinking/action skills to inspire you to strive for great not just good leadership practices during this crucial time for your credit union:
Understand your emotional intelligence—knowing your state of mind and temperament by practicing self control, persistence and self motivation to act.
Have a purpose & passion before profit business philosophy in what you do for your credit union, staff, board, members, vendors and the community.
Embracing innovation is not an option and great leaders know that if you are not changing you are dying. This is the time to fully explore all new options.
Focus on making a difference in the personal & professional lives of those you lead and who you serve!
Practice heroic/admired leadership. In times of crises this practice will help you gain confidence in your people by keeping calm, confident, communicative and being reassuring with all of your stakeholders.
I hope your leadership practices are anchored and reflect the core values of your credit union that will guide your business conduct and inspire greatness in you by showing love and appreciation to your people during this uncertain and challenging time in America.
The moment is right to "Bring on the action hero in you"!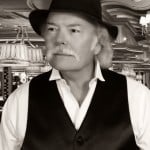 John A. Vardallas CAE, CUDE is Founder/CEO of The AmericanBoomeR Group, a Madison, Wisconsin based speaking/consulting firm. He is also Senior Faculty Advisor/Project Evaluator for SCMS and ...
Web: www.theamericanboomer.com
Details