Advocacy is a process, not an event; a marathon, not a sprint. For credit unions, advocacy is about revolutionizing the operating environment for credit unions, not merely putting up points for the sake of a win.
Recognizing advocacy success requires looking through a long lens, understanding that what happens along the way — and sometimes what doesn't — is part of an extended process that takes continued credit union engagement and perseverance.
Unfortunately, Congress does not move at the speed of our news cycle, leaving advocacy efforts to often stretch long beyond the year they're developed.
Right now, credit unions, CUNA and the Leagues are working to advance the 2019 credit union advocacy agenda. This agenda, developed based on feedback from credit unions and influenced by the political landscape in Washington, seeks to reduce regulatory burden, expand credit union powers and opportunities, enhance information security and preserve the credit union tax status.
Fortunately, thanks to the hard work that credit unions have been putting in for a long time, coupled with the current conditions in Washington, we're extremely close to advancing credit union priorities into law.
Pressure is building to allow credit unions and other financial institutions to serve cannabis-based businesses in states where cannabis is legal. Congress is also working on modernizing the Bank Secrecy Act. And, the CFPB is taking steps to provide regulatory relief on HMDA, remittances and even overdraft regulation.
Each of these are issues that credit unions, CUNA and the Leagues have been working on for several years.
Similarly, we have been working for years to modernize the Federal Credit Union Act, and we're in the process of having some of our priorities introduced in Congress.
We've also been engaged in the data privacy debate urging Congress to enact robust security requirements on all who hold consumer data in an effort to reduce the breaches that have adversely affected credit unions and their members.
And, we've been working with Congress and the administration on housing finance reform, which both parties agree must be done.
By taking stock, and realizing just how vital strong, continued credit union advocacy has been to advance these priorities and to set our movement up for success on issue after issue, it's easy to overcome the notion that change must come in a single Congress.
That doesn't mean, however, that we should keep our eyes only on the long game. Misinformed regulatory efforts and malfeasant bank attacks continue to require our rapid, loud response.
Right now, the banks are exploiting the National Defense Authorization Act in an effort to put a Wells Fargo branch on every base. Working with Congress, we won the first round of committee action in the House by blocking language that would grant banks the same rent-free access to military installations that credit unions earned under the Federal Credit Union Act. But the banks won in the Senate where the legislation includes bad language. This sets up a critical need for credit union effort as the full House continues to consider the bill and both chambers reconcile their drafts later this year.
The Federal Communications Commission recently responded to consumer frustrations over fraudulent robocalls by allowing phone companies to offer call-blocking services by default. They failed to take into account how this would jeopardize credit unions' ability to communicate with their members.
Despite a short timeline for submitting comments, more than 1,000 credit union advocates mobilized to share their concerns with the FCC. Those numbers made it impossible for the agency to ignore and led to the FCC revising the order to include a "safety valve" for legitimate callers to get through to consumers. Though an important step in the right direction, the lack of clarity in the order itself means we will continue to engage with the FCC, Congress and other regulators to ensure that credit unions can contact their members with important information.
In the states, we are working closely with the Leagues to beat back more banker attacks than I can count on two hands. And now the banking trades are attacking us because their members are selling to credit unions.
We cannot afford to take anything for granted, but I believe we will continue to win these battles if we reinforce that the tax status is based on our structure and mission, if we listen to credit union members, and if we involve them in our advocacy efforts.
Much as our advocacy agenda has taken years to develop and advance, so too have these front-and-center efforts by the banks, the telephone companies and consumer groups taken time to develop. Though it may not be easy, we're committed to the long fight on each of them.
Advocacy is a process, not an event. And when we focus solely on the elusiveness of major legislative victories, we lose sight of the true goal: to revolutionize credit unions' operating environment. And for that, progress is being made and hope is very much alive.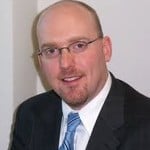 Combining his experiences as a Congressional Staff Member and credit union league employee, Mr. Donovan is responsible for the coordination and supervision of the activities of CUNA's lobbying team ...
Web: www.cuna.org
Details