How can credit unions come out ahead in a tie breaker?
My brother jokes that there's no such thing as bad pizza.
That might be too strong a statement, but he's not far off, if at all.
So pizza is pizza, right? I'm not so sure.
We do like pizza in the Demangone household. And living in Arlington, we have plenty of choices.
We choose Lost Dog pizza.  Why?
They deliver.
They take plastic.
You can order online and via mobile.
The pizza is…really good.
And, here's the kicker – when you order their pizza and subs – you help find homes for lost dogs.
And that last part is key.  If you know my family, you know how much we love animals. I can get pizza just about anywhere. But pizza that helps dogs? That's harder to come by. (And again, it is great pizza.)
People like buying things that matter. As long as it is good and convenient, the tie goes to the company you like more.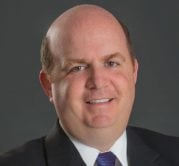 Anthony Demangone is executive vice president and chief operating officer at the National Association of Federal Credit Unions (NAFCU). Demangone oversees day-to-day operations and manages the association's education, membership, ...
Web: https://www.cuinsight.com/partner/nafcu
Details