How credit unions can bridge the financial divide in underserved communities
The financial industry has seen a huge boom in technological advancements throughout the years as consumer needs have evolved. Today, financial institutions are embracing new innovations like mobile banking and electronic payments, with some even looking ahead to digital currency. However, as these technologies continue to advance, many underserved communities across the nation remain left behind.
Communities that rely heavily on cash payments are overlooked due to limited access to basic banking services, resulting in sparse economic participation in these areas. Big banks also play a part in this financial gap as more and more banks close branches in different parts of the country, creating numerous banking deserts.
Credit unions can help bridge the gap to a more inclusive financial system. By nature, credit unions were created to serve local communities, especially those that may have limited access to financial services. Credit unions also fully understand and address the needs of their local communities, much more than big banks, making them the best option for consumers. Above all, the credit union industry is known for its exemplary customer service. In addition, they are able to reach underserved communities through innovative financial products and services, as well as communication of helpful information about underutilized government financial incentives and programs.
We have seen credit unions step up in this way many times before. Through the Small Business Administration's (SBA) Paycheck Protection Program (PPP), credit unions quickly adapted to help Main Street small businesses in need, including those turned away by big banks. 
Many credit unions are also Community Development Financial Institution (CDFI) certified, allowing them to provide affordable lending to help economically distressed areas gain access to capital. According to an Inclusiv report, there were 416 CDFI credit unions in 2021 that helped serve the over 15 million consumers who benefitted from the program. NAFCU has actively fought to strengthen the CDFI program, supporting legislation such as the CDFI Bond Guarantee Program Improvement Act, which would jumpstart economic development in underserved areas, and called upon Congress to allocate additional resources for the CDFI Fund. NAFCU also recently asked Treasury to address the current CDFI application backlog, so that more eligible credit unions can access this program to better serve their communities.
These reasons exemplify why Congress should support efforts allowing all types of credit unions to add underserved areas to their fields of memberships. The NAFCU-supported Expanding Financial Access for Underserved Communities Act, currently before the House Financial Services Committee, is one example of legislation that would help achieve this goal. If passed, the bill would be an important step toward providing more financial services options to underbanked Americans. 
Regardless of location or socioeconomic status, everyone should have access to financial services. Credit unions stand ready and are uniquely positioned to help those who may not have immediate access. NAFCU will continue to work with Congress to help accomplish these goals and further the financial support available for underserved communities.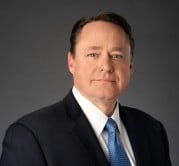 B. Dan Berger became NAFCU president and CEO on Aug. 1, 2013. He joined NAFCU in January 2006 as senior vice president of government affairs overseeing five divisions including legislative ...
Web: www.nafcu.org
Details