How to keep your service personal & local by bringing it to (their) work
Remembering (and embracing) the Past
Many credit unions today began 50, 60 or even 70 plus years ago. They all started with ONE single sponsor, or select employee group (SEG), that shared a common bond we've heard our board of directors and long-term employees describe in tales from years ago. In most cases, the credit union's first office was onsite, within the sponsoring company's facilities. Your credit union's board of directors and even your credit union's first employees were probably employees of the sponsoring company as well. This helped to instill trust and create strong member relationships which turned into a true financial partnership over time.
Building Personal (financial) Relationships
Day-in and day-out, whether they were on a short break or during their lunchtime, employees would walk over to the credit union, say hi to Bill and Joyce, grab some coffee and maybe even conduct a transaction. When you combine strong personal relationships (even friendships) with a VERY local presence, you've got a captive targeted audience to engage with at a personal level.
Years ago we enjoyed – even took for granted – that status of trusted financial partner with SEGs. Members, in turn, showed their loyalty by thinking of the credit union first for every financial need – a very loyal membership base. Credit unions also made loan decisions based on more than a credit score or credit report back then, because we really KNEW our members and they told others about us – and it wasn't awkward to talk about the "credit union" with others back then.
Moving Forward
But with time and desired growth comes changes. To stay competitive, credit unions ventured outside of just one sponsoring company partner into more and more, some eventually changing their charter to be community-based. Branches and more staff were added. Then, to reduce cost in the name of convenience, we added technology and other cheaper, less personal delivery channels. And, before we knew it, partner relationships began to fade away in lieu of hopes of faster credit union growth elsewhere.
But with a larger infrastructure comes higher operating expenses. And, because of that, rates and fees started to become less attractive to members. Credit union growth has no doubt risen as fast as it has in part because of branch expansion and changes in charter and field of membership. But have credit unions forgotten their original differentiator? Are they still different from their competitors today? Without those close partnerships with community businesses and with the development and push toward digital banking channels today, is it too late to win back the hearts of our members and those who would refer us to others?
Using Technology to Reconnect and Regain a Competitive Advantage
Think about these questions: When's the last time you visited your members at their place of business? Have you discontinued your on-site visits and membership drives? Onsite financial education workshops? Personal visits to serve members by appointment when it's convenient for them?
What if you could keep your differentiator of the past while combining the technology of today?
This Mysterious Cloud
No doubt you've heard a ton about the cloud. You may not fully understand it and probably have questions about how it's used and whether or not it's secure. Let's first define what kind of cloud we're discussing. There are many different types of clouds – public clouds, hosted or co-location services. We're not discussing those here. Instead, this cloud and channel delivery solution is an enterprise computing platform, specifically designed for financial institutions, a fault-tolerant, physically secure datacenter which is highly scalable and fully manageable with all of the features you need built right in. Redundant, high-speed circuits connect to a geographically separate disaster recovery facility, including real-time replication of all data and applications.
Simply put, it's basically taking your credit union – and all of its software tools – TO your members – WHERE they work – just like it was 50, 60, 70 years ago with a little help from technology. It's as easy as taking your laptop or mobile device with you when you visit members – ANYWHERE.
Find out more by listening to a free recorded webcast here.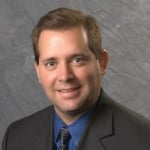 Stan Cowan works at D+H, a global technology solutions provider for the financial industry as a Senior Solutions Marketing Manager. He's also spent over 17 years as a ...
Web: www.dh.com
Details