How to keep your talent from flyin' the coop
It's no secret to most that my favorite season is football season and my favorite team is the Clemson Tigers. As a fan I've suffered through some horrible seasons, teams, and coaches. Right now though, all is well in Tiger Town. Over the last few months however, there have been several notable recruits who have transferred for (what they assume are) greener pastures. While the Tigers can get by with losing a few players these days, your credit union may not be as lucky. If you're worried about keeping your best employees around, here are few things to consider…
Give them a chance: You have a talented staff and it took time to train and cultivate them to be great. Next time you're hiring for a new position, don't forget to look at what you already have available. Who may be ready for a new challenge? Maybe you won't always have the perfect person to fill a position, but you may occasionally you might realize that you have a great candidate on the payroll who's got a skillset that they've never had the chance to use before. An easy transition is a win-win for the credit union and the employee.
Show them respect: If you give your employees a little respect, you'll love what you get in return. Most employees have at least a few horror stories involving a boss, so it's your chance to be the exact opposite. A strong culture in your office leads to good experiences, and that's the kind of place we all want to work.
Give them a voice: Sometimes an employee leaves because they don't feel like their opinions matter. Have frequent conversations with your employees about any concerns they might have about anything that's going on in your credit union . Be willing to hear new ideas and be open to suggestions. Keeping the lines of communication open will create satisfied employees.
Show them the money: Fictional NFL wide receiver Rod Tidwell believed in his value and he wanted his agent Jerry Maguire to get him the paycheck he deserved. The last thing Jerry wanted was to lose Rod to super-jerk agent Bob Sugar. This is great advice for you. Pay your top talent what they are worth, so they'll know how much they're valued by your credit union and won't leave for something they think is better.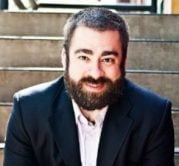 John Pettit is the Managing Editor for CUInsight.com. John manages the content on the site, including current news, editorial, press releases, jobs and events. He keeps the credit union ...
Web: www.cuinsight.com
Details