I'm sick of fintech taking credit union business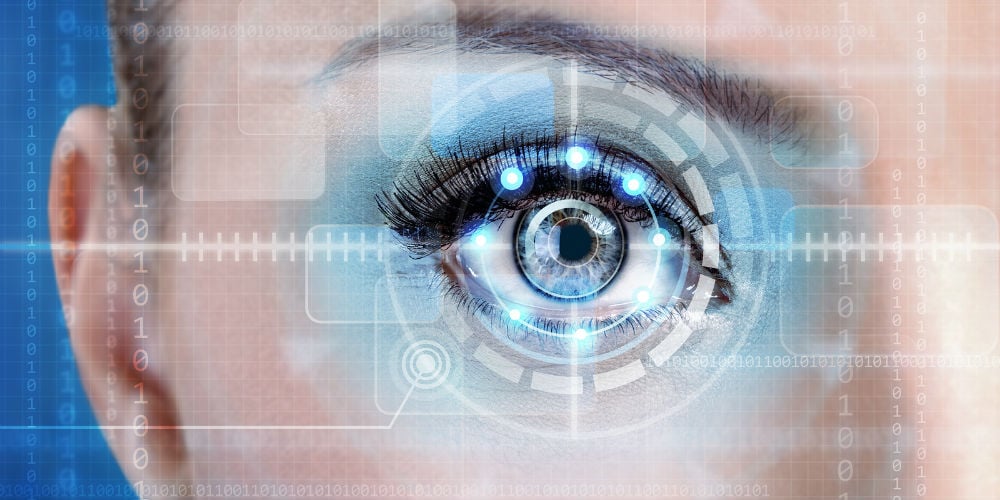 The Fintech revolution has been around for a while now, so why hasn't the CU industry reskinned their model to remain competitive?
Credit unions have been playing a game of catch-up with banks for many years, and now the new kid on the block— Fintechs —are here to present even more of a headache. On December 31, 2016, Prosper Funding had approximately $22.3 million in unrestricted cash and cash equivalents and $32.8 million available for sale investments at fair value.  Their marketplace facilitated $2.2 billion in Borrower Loan originations during 2016, and as of December 31, 2016, $8.3 billion in Borrower Loan originations since it first launched in 2006. Sure, delinquencies and charge-offs have gone up, but all commensurate to Prosper's growth between 2015-2016 with an estimated net return of 7.86 percent for January 2017. Lending Club ended the year with a servicing portfolio of $11.1 billion, up 24 percent from the same period last year, and delivered $1.8 billion of principal and interest payments to investors throughout the 4th quarter of 2016 with cash, cash equivalents, and securities available for sale totaling $803 million, with no outstanding debt. What's even more worrisome is that Lending Club's venture into auto lending is still young and has a lot of potential if it gains serious traction.
Both companies sell consumer lending and deposit products to exactly the same prime-rated consumer credit segment that banks and credit unions do.  
 As members continue to shift to using Fintech products and services, credit unions will need to update outdated legacy business model practices — and fast. Gone are the days when people were comfortable dealing with just a single entity for all their financial needs. There are over 100 million Americans that belong to a credit union, and the loans-to-shares ratio stood at 79.5 percent in the fourth quarter of 2016, up from 77.5 percent in the fourth quarter of 2015. We have opportunity galore and a whole bunch of new ideas to embrace — and fast.
Here's the thing: Fintech startup founders think and approach consumer lending through customer needs and expectations. As they say, it's all about the customer. Why can't the customer design the lending product that suits their needs? Credit unions are too focused on the tactical aspects of their business model, such as better loans, fees, and branch locations. This is why crowdfunding and even payday lending became so popular. It is easier to start a Kickstarter campaign and receive necessary product funding than to go to a credit union branch and ask for a loan!
PayPal is the undisputed leader in digital payments in the U.S. and Europe, while Apple Pay and Android Pay have taken over the top spots for in-store mobile payments all around the world.
The glacial pace at which credit unions have moved banking online has left them vulnerable. The credit union ROA as a national average peaked at 0.84% in 2012 and was 0.76% last year.  Furthermore,  annual regulatory cost impacts on the credit union industry in 2014 were $6.1 billion or 0.54 percent of assets —which is a huge part of the problem for not-for-profits. AWESOME!!!
Fintech has easily captured the P2P lending and wire transfers market, with an increasing number of startups reaching out to customers in a more personalized manner through innovative means. Fintech firms have unbundled the services offered by credit unions and even fused them together to be their verticals, focusing on simplifying the experience for users. It's this expertise in delivering convenience that makes Fintech appealing.
The new online lenders have made the loan application process much more customer-friendly. Instead of walking into a branch and spending hours filling out paperwork, borrowers can complete online applications with lenders like Lending Club and Kabbage in minutes and from their laptop or phone at any hour of the day. Approval times are cut to days or, in some cases, a few minutes, fueled by data-driven algorithms that quickly pre-qualify borrowers based on a handful of data points such as personal credit scores, Demand Deposit Account (DDA) data, tax returns, and three months of credit union statements.
To catch up and fight back, credit unions will need to use third-party suppliers or acquire Fintech startups for education and mutual benefit.
Embracing these themes and creating the right foundations will allow credit unions to disrupt their own business model rather than sit on the sidelines watching challenger models destroy them.
Credit unions need to up their game by:
Allowing members to send money and receive money like popular online Venmo.
Stay updated across all devices with real-time push-notifications and transactions.
Fintechs are leveraging existing software to help people and businesses make better financial decisions through budgeting, predictions, and other types of programs that they offer.  Credit unions will need to offer various software to their members to help them make better decisions and save massive amounts of time through analytics, accounting, budgeting, prediction, and decision- making software.
Fintech innovators understand the struggle people face when they have to interact with credit union services. It's past time, then, that we took a good, hard look at what their members really need and want.  We must create a better customer experience through truly customer-friendly design — or lose out to the new kids on the block.
Shana Richardson began her career in financial technology with the Texas Credit Union League. Here, she managed the turnkey, pre-screen Auto Loan Recapture™ program, and later assumed broader responsibilities as ...
Web: www.sertech.com
Details