Immigration, the great resignation, and your credit union: Are you ready?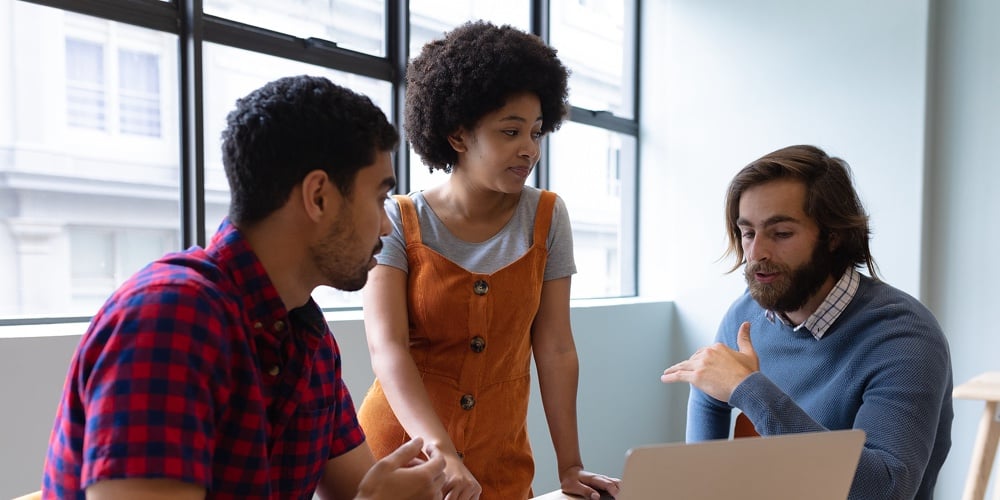 President Biden recently tweeted that in the last 5 months, just over 3 million jobs were created in the United States. This coincides with continued news of the scarcity of labor throughout the country: COVID-19 has led to many people receiving expanded unemployment benefits, exiting industries or organizations that did not value them as essential humans, fast-tracking retirement plans, or exiting the workplace due to the demand of handling childcare issues in the home (which has disproportionately impacted women). 
For those employers who are not already seeing turnover, there may be disruption on the horizon. Those who speak of the Great Resignation forecast as much as 25 to 40% of employees leaving unfulfilling work this fall. This Great Resignation is the result of so many employees transitioning to work from home, realizing the increase in quality of life, and reevaluating returning to the office. Instead, they may find more fulfilling options or opportunities to have greater flexibility in when and where they work. With new job creation and 9.3 million current job openings (according to the Department of Labor), the current job market favors employees and supports a market where they can make demands over work conditions in a manner they never have before.
While we consider the many causes of labor shortage in the U.S. right now, there is one key area that must be included: How does immigration contribute to the workforce? The U.S. Chamber of Commerce recently advocated to Congress and the White House to double the cap on employment-based visas. Neil Bradley, chief policy officer at the Chamber of Commerce said, "For several decades, immigration has been a key component of meeting the needs of a growing economy. However, immigration levels, particularly employment-based immigration, has been largely flat." Mark Zandi, chief economist at Moody's Analytics believes the labor supply will be a long-term problem well past the pandemic because of the decrease in immigration.
Immigration reform continues to be an issue that Washington has been unable to effectively address. Previous restrictions on immigration that were blamed on the pandemic led to a decrease in visas being issued to immigrants, which has likely contributed to our labor shortage. Further, the treatment of Deferred Action for Childhood Arrivals (DACA) impacts more than 600,000 people with DACA status. 
An estimated 200,000+ of these DACA recipients are employed in the front lines of U.S. businesses. These workers are very likely serving members at your credit unions. Until comprehensive immigration reform is achieved, these DACA employees– your future leaders– are unsure what their own futures hold. Will they still be able to work next year? How about in two or five years? What will this mean for succession planning and employee career pathing in your credit union? 
Perhaps a timelier question is what can you do in this moment to help your staff—people who care for your members and who you care for– with DACA status? DACA renewals expire roughly every 2 years and must be renewed within a very specific time frame or there will be cause delays. I live in a mixed status household. We have been fortunate that we are able to both pay for the fees and complete the necessary paperwork ourselves to maintain DACA renewals. We have even helped family members as needed. Many DACA recipients do not have the same ability to pay or the knowledge necessary to complete the process themselves, though. Usually, this leads to searching for professional legal help from immigration lawyers, resulting in even higher costs for completing the process, and a longer timeline (possibly missing deadlines). 
Another challenge your DACA employees may face as they navigate the process is a reduction in funding to the agency of U.S. Citizenship and Immigration Services. USCIS is funded by immigration fees and the most recent changes to immigration policies during the pandemic caused a massive decrease in fee income, resulting in a reduction in staff available to process applications at USCIS. This may lead to employers having to let staff members go because work permits—even those submitted within proper timeframes– have expired. This is a very real scenario that can cause your organization to lose great talent, harming both those employees who matter to your organization and your business continuity.
Do you know which people on your team hold DACA status? How about in your membership? As you consider our 600,000 neighbors across the country with DACA status, what can you do to help? Have you considered providing loans to pay the costs for DACA applications or renewals? Does your credit union already have partnerships with local non-profits that can assist with paperwork? What would be the cost of paying your staff members' DACA fees rather than replacing them due to turnover or having to release and rehire them due to administrative delays? 
As extended unemployment benefits expire and attempts to alleviate the burden of childcare via legislation loom on the horizon, we must wait and see the effect on the labor market. As labor shortages continue, would your credit union consider sponsorship of a work visa for talent outside of the US?
Considering these questions and seeking ways to respond in the affirmative may result in policies, products and services that attract and retain employees and that benefit members as well. This approach to understanding how immigration policies impact people's lives, then considering tangible actions you can take is an incredibly powerful tool for building trust and loyalty within immigrant communities. 
Immigration in all forms has helped fueled growth in the U.S. New ideas, products, services, or the economy itself have been influenced from immigrants in the communities our credit unions serve. That diversity fuels the growth of the credit union industry as well, including among the coveted younger member demographic. The average age of some immigrant groups is in the early to mid-30's, while the average age of credit union members is 47 years old. The average age for board members tops 60 years of age. Ensuring ongoing relevance of your credit union requires integration of immigrants.
With so many opportunities for employees, credit unions must continue to move with the employment trends of the future. Finding purpose in credit unions is easy. Finding the talent to help credit unions fulfill that purpose will be impossible if we do not offer competitive pay, increased work/life balance and create cultures that are inclusive of everyone.
When DEI becomes integrated into the fabric of what credit unions do, we will become the employers of choice for the best talent. If your credit union is seeking ways to improve your talent attraction, development and retention strategies, please reach out. Humanidei + O'Rourke is here for the purpose of helping credit unions become more inclusive workplaces.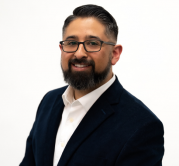 Oscar Porras started his career in the credit union industry over 20 years ago. He has primarily worked with community members of modest needs, credit union professionals of diverse backgrounds, ...
Web: https://humanidei.com
Details