The importance of developing an omnichannel experience for your members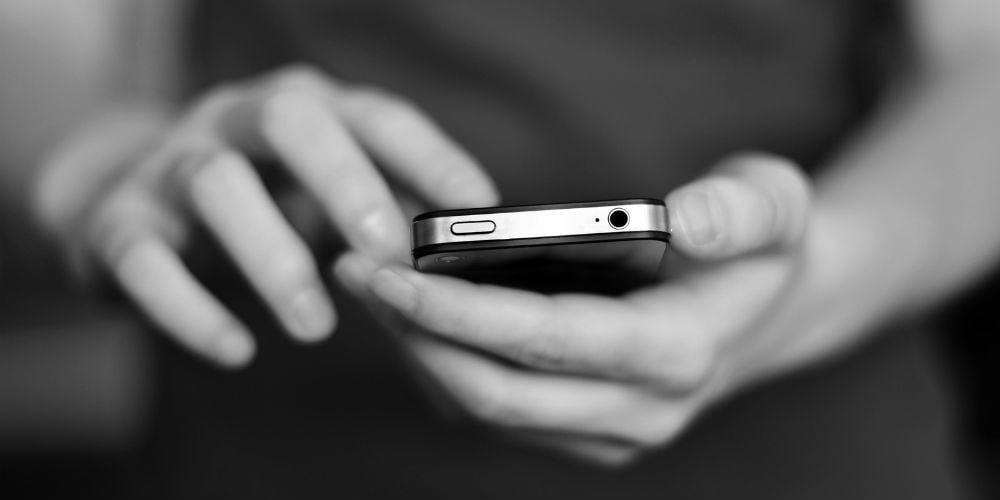 As technology evolves, so does your connection with credit union members. In today's environment, your members may use several digital and in-person channels for conducting transactions and managing their money. And, while they may be heavily committed to one channel, members relish in the availability of multi-channels—providing them the flexibility to utilize the best option based on their needs at any given time.
An omnichannel strategy involves allowing members to access credit union services from a variety of channels, including a website, a mobile app, social media networks, and physical branches. To further empower credit union, each channel should also provide metrics for your credit union to gather data and determine usage and engagement. In order to develop a complete omnichannel experience, there are a few important steps you should follow.
Build an Online Presence
Members research nearly every important decision they make online. That diligent research does not stop short of shopping for the best rates for loans and seeking out the credit union with the best-rated customer service reviews and most consumer-friendly options. Be sure you can be easily found online. You should have active, engaging social media networks, as well as a functional, easy-to-understand website.
Create a Mobile App
People are relying on their phones to accomplish tasks they used to have to do in person. They expect to be able to access anything they can with their computer through their phone. Consumers also expect the mobile experience to be just as seamless as the desktop-based online experience. Be sure your mobile app is easy to understand and provides a wide assortment of features. If the creation of an app is beyond the realm of possibilities, consider partnering with a third-party vendor to bring the functionality and experience to your online environment.
Reform Physical Channels
Although digital channels are emerging as essential capabilities of a financial institution, physical branches remain important.  Consumers are attracted by experiences—both digital and physical. A place to develop community and relationships is what credit unions are all about.  Even with an influx of digital channels, branches will remain a vital hub for credit union outreach.  However, the transactions that are occurring at branches are shifting with the convenience online and mobile banking offer.  Therefore, branch design will need to reform to accommodate a higher demand on digital experiences. Consider using your physical presence to align with your digital experience—allowing it to stand alone or to be part of the "bigger picture."
Don't Overlook Phone Calls
The moment consumers become a serious prospect, they pick up the phone and call. Across industries, consumers are using the phone to actually talk to businesses more than ever, according to BIA/Kelsey. BIA/Kelsey also reports that mobile customer phone calls will reach 162 billion by 2019. That's more than double the calls made in 2014. Smartphones should make the transition from online to offline seamless. After all, consumers can go from a website, ad, or email to a phone call with just the tap of a button—something they're choosing to do so at an increasing rate. Just remember, when it comes to personal finances, human conversations are the foundational building blocks of trust and long-lasting customer relationships.
Initiate Personalized Marketing
Members have become accustomed to personalized marketing from a vast majority of retail brokers. Take Amazon, for example. They make their users feel cared for because they store vast amounts of data on every visit to their website. Using analytics from a data warehouse, they are able to suggest products people love or didn't even know existed. And, their recommendations are usually right on the mark.
Credit unions should follow the same approach for their members.  When members visit the credit union's website, walk into a branch or open the mobile app, they want a personalized experience.  They want to receive advice and offers that are relevant to their current stage in life.  Suggesting products that members will love can only be achieved through an effective analytics program. That positions credit unions to be helpful rather than invasive.
Launch Member-Centric Data Analytics
Analytics is the new buzzword for obtaining member data.  Learning as much about a member as possible in-person or over the phone has always been how credit unions developed deep relationships and offered wise counsel.  However, with the influx of new memberships and a widening array of products available, this is no longer a sustainable practice.  The sheer amount of product mixes available to members requires a more precise approach.  Collecting insight by analyzing members' online activity and site/app usage is the new method for determining your members' needs and deepening your relationship with them.
Deliver Omnichannel Credit Union Experiences
Since customers are looking for unique and lasting experiences, credit unions must distinguish themselves with exceptional ones.  Tailoring advice and products based on a member's profile is a great place for credit unions to begin their omnichannel strategy.  Mastering the omnichannel experience is one of the greatest opportunities for the credit union industry and helping them to stay true to its roots and truly show care for their members.
An omnichannel experience allows your members to start a transaction in one channel and complete it in another while having a similar experience and consistent system capabilities throughout. But, it's not just the member who benefits from this approach. An omnichannel strategy will ultimately allow your credit union to improve performance, connect more meaningfully with your members, earn their loyalty, and make informed decisions that drive growth and improve service.
CTA:
For additional information on how to engage your members, download our new ebook, Meeting Consumer Self-Serve Payment Demand.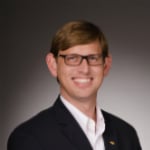 As Director of Technology Strategies for SWBC's Financial Institution Group, Jason is responsible for developing and launching new products and services that address financial institution needs and provide a ...
Web: www.swbc.com
Details