Yesterday a dear friend emailed me this observation: 
"This will all subside in time; but the world will never be the same . . . Another point of innocence lost. And, the most gentle dress rehearsal mother nature could give us (that we would pay attention to) to remind us of our profound interdependence."
It began when our legal counsel suggested at the GAC that we might want to start thinking about what would happen if we have to reschedule our conference in April. We laughed, but said "Okay." After all, we are a boutique event, mostly repeat attendees, and the bonus, we are at a Disney property. Or as I like to call it "The Disney Bubble." The happiest safest place on earth. 
Then the unthinkable happened yesterday, Disneyland in Anaheim closed first and by the end of the day all the Disney parks followed. The Mouse House went dark. It's the end of days. 
One push of the domino . . . and the rest began to fall, one by one. 
I live in New Mexico and we were one of the last states to get "on the map" with 6 confirmed cases on Wednesday, but our Governor is taking an aggressive approach. All public schools will close for the next three weeks, at least. All public events of more than 100 people will be banned. 
I wonder just how many people woke up this morning realizing they no longer have a job . . . or at least for the next three weeks. For the many Americans that still live paycheck to paycheck this is devastating. New Mexico is a poor state and our education system is number 50. Many children rely on school for a hot nutritious meal (maybe the only one they'll have that day) and it acts as daycare for their working parents. Another domino falls. 
Now more than ever we could use some entertainment to distract us. Especially as many are choosing to hunker down and stay home. The much awaited March Madness, even after the decision to have no fans present was made, decided to cancel. That may sound trivial and selfish, but what we don't think about are the jobs lost. Hotel rooms, airlines, concessions . . . we are a service economy and we are crippling our future. 
Hoarding supplies. Only two hours after the Governor announced NM had their first confirmed case of the virus, the grocery stores were bombarded with people hoarding toilet paper. I still don't understand that mentality. A domino made out of paper silently falls.
This is the event that tests who we are as Americans. The greatest country on earth. The land of opportunity. And as credit unions, our rallying cry is and always has been "People helping people." 
2008 showed us that those that hunker down, keep their head under the covers, and wait for it to get better before emerging from the darkness fall behind. Those that carry on, and not just business as usual, but sincerely work hard to make this a better place to live will thrive when the dust settles. This could be us. We have the resources and the philosophy to make a huge impact in our communities. 
Open your eyes to the opportunity that exists right now . . . the most gentle dress rehearsal mother nature can give us. Pay attention.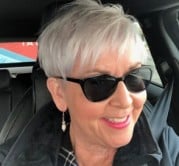 Denise started her credit union career over 30 years ago as a Teller for Pacific NW Federal Credit Union in Portland, Oregon. She moved up and around the org. chart ...
Web: https://www.zest.ai
Details