Innovative strategies to grow your credit union
Differentiate, dominate, deliver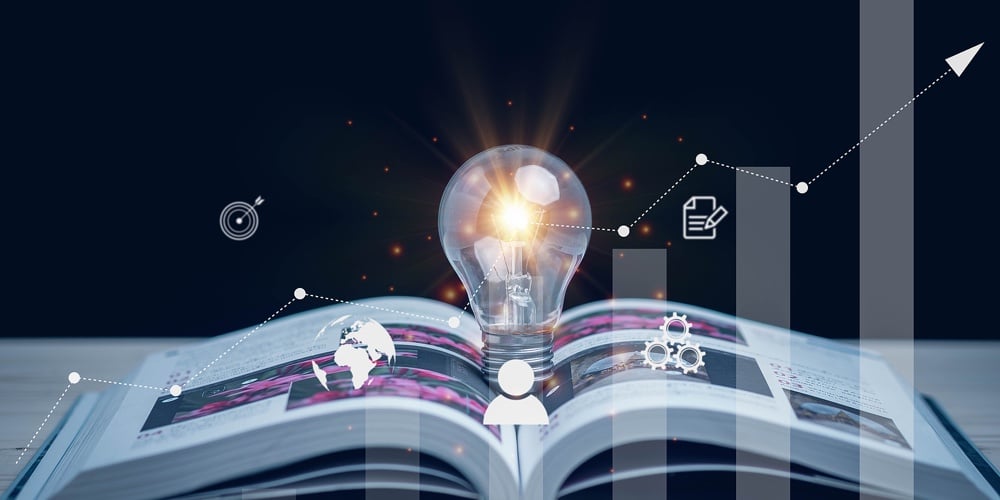 Let's face it – business as we know has changed. If the last two years have taught us nothing else they have taught us that our lives, our credit unions, our health, our members – things can change in a moment's notice. And what you really need to be asking yourself is,  are you ready, are you prepared? Because you know more change is coming.
So right now you have a choice to make. You can continue to attract members the way you have always done it, and you can hope, even pray that your ideas still work despite the shifts in the marketplace. And you know what, maybe you'll be right – maybe you'll get lucky. Maybe new competitors won't take your market share, maybe your member base will just start to skew younger all on it's own, maybe your past success will be enough to ensure growth going forward. As I said, maybe you will get lucky.
Or you could choose to use the time that you have now to open your mind to new ideas, new ways of learning about the marketplace, new ways to understand what members and prospects are looking for, and new ways to start to control change rather than have it control you.
Now I am going to hope that you chose the latter, but that choice is up to you. And if you did, then read on for some innovative strategies to grow your credit union so you can dominate, differentiate and deliver.
One thing you need to understand is that uncertainty changes everything, and it certainly changes the choices our members have, what they value and what they are looking for in a financial institution. That's where you need to start by understanding how the buying cycle has changed.
First, you are no longer in charge of the buying cycle, you members are. They can buy anything they want, anywhere they want, anytime they want and from anyone they want. That includes financial services. They don't need to go to a credit union to open an account, get a loan or apply for a credit card.
Second, the product or service is not what attracts them to one financial institution over another. Remember, they can get the product anywhere – it is the experience they are buying and the experience that they are looking for. That is what you are selling and that is where the opportunity is.
Third, attracting new members is long game. It is not as simple as doing a little marketing and asking for the business one or two times. No you have to have a well-crafted process and system to get new members through the door.
Here are three powerful strategies you need to put into place to grow your credit union now.
Differentiate – According to research done by Gallup, customers are 85% of the way through the buying cycle before they ever interact with a sales person. Meaning the buying cycle has not only changed, it actually begins without you. No wonder it is so frustrating to try and get the customer's attention, you are entering the game at half-time. If you want to get above the white noise and differentiate yourself in the marketplace, then you need to get into the sales game where it begins. Using marketing, promotion, and positioning your content and value-add messaging so it is in the line of fire where your prospects are looking.
Dominate – It is a myth that in an uncertain marketplace people are not spending money. Customers and prospects are spending but only for the products and services they need and believe have value. If you want to dominate the marketplace, if you want customers to choose you over the competition, then you need to be relevant in today's marketplace. Meaning you understand the current problems customers are facing, and you have positioned your product or service to solve that problem. What you sold last year may be the same product, but understand the problem it solves for the customer has changed.
Deliver – The sale happens in the follow-up. It always happens in the follow-up. What do you think the chances are you are going to interact with a customer at the exact moment they are ready to buy? Slim to none right? If you want to close the deal, increase referrals and sell more to existing customers, then you need a well-structured value-add sales follow-up system.
Listen, I get it, doing business today is tough. There is more happening outside of your business than in it that can impact your ability to be successful. But if you understand the shift, and how those shifts are impacting the buying cycle, your customers, and your overall business growth strategy, then you will have everything you need to turn uncertainty into a competitive advantage.
Voted One of The Top 15 Business Growth Experts To Watch, and Top 41 Motivational Sales Speakers, Meridith Elliott Powell is a former financial services executive. Today she helps her ...
Web: https://www.meridithelliottpowell.com
Details