Innovators to fear and friend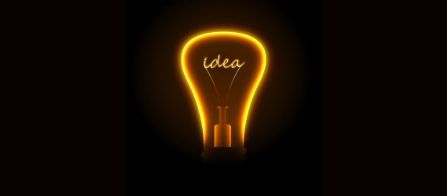 Innovation is one of the best ways to create competitive advantage in the marketplace.  In the consumer financial services market space, it seems like banks have gotten the jump on credit unions when it comes to innovating. The good news is that there are credit union suppliers who are also in the game and are providing some exceptional solutions.
In reviewing many of the companies that presented recently at Finovate in NYC, there are a few that credit unions should friend and there are many credit unions should fear.
Let's start with an example of who to fear and what you can learn from them:
This European bank has created a positive, proactive electronic banking experience using the best that technology has to offer. Features include online banking that deters you from over drafting your account via graphs, easy-to-use video banking that allows quick access to service representatives, and marketing offers generated on real time transaction data and delivered as part of the transaction data. There are games that allow you save which also deepen the financial product and service experience. In addition, they're using connections to social media channels for delivery of account messages and status updates. And of course it's available on all devices, not just online banking.
What's to fear? mBank has discovered how to create an excellent banking experience that exists completely outside physical branches.  While they might not be your credit union's direct competitor, there's a good chance your competition is looking at ways to do the same.
What can credit unions learn? You can deliver an amazing member experience that reaches far beyond your existing branches and website by evaluating your existing technology and re-tooling it with member experience in mind. The funds for this type of innovation are every bit as important as funds for a new branch location.
Now let's talk about an example of a credit union friend:
This San Diego-based firm has produced a Mobile Photo Account Opening solution that allows credit unions to open accounts by taking pictures. They've translated a proven track record in the arena of mobile imaging into an innovative approach to member service. No more needless keystrokes when opening an account, no hassle for the member, no waiting time. Just take a photo of the new member's ID and check, sign up for online banking and BOOM! Account opened. Add something like the Square payment system to this, slide the new member's debit card and KA-POW!  Account funded. That's pretty amazing.
What can credit unions learn? In addition to gaining awareness that this technology is available to you, you can see how harnessing the power of existing technology for new purposes can have game-changing potential. By harnessing current remote deposit capture technology and using it to expedite the member acquisition process, this product is all about bringing the credit union to the people. Accounts could be opened anywhere with wi-fi access. It doesn't get any better than that.
Innovation does take time and often funding. That's why making a commitment to it is so important. As you build your strategies and plans for the future, include an innovation section. Look at ways you can make your credit union stand out (like mBank) and identify partners (like Mitek) who can partner with you to achieve your goals.
Anne Legg, founder and principal of THRIVETM Strategic Services THRIVE works with credit unions to develop transformational business strategies from their business insights to grow in a competitive, highly regulated ...
Web: https://www.anneleggthrive.com
Details