Integrate your marketing ecosystem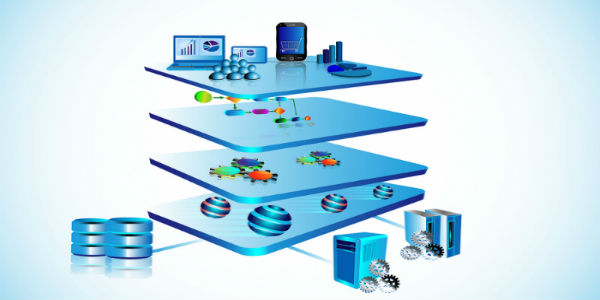 5 Tips to Multiply Your Marketing Results
The marketing ecosystem for most financial service organizations has become increasingly fragmented. Campaign management across multiple channels is one of the most difficult areas to execute since multiple constituents all impact time to market and effect time to revenue for new services and products. Integrating these resources and activities into a cohesive campaign management approach is the key to success for today's most successful firms.
Unify to Multiply Results
How are leading financial firms dealing with the complexity of the new marketing ecosystem? Many are looking to commercial business organizations for direction. A study conducted by the CMO Council looked to several iconic market leaders for best practices to develop more adaptive marketing models and practices. Top firms gave important insights, perspectives and experiences in a series of one-on-one discussions and interactive roundtables. The message: Unify your ecosystem to multiply your marketing results.
Senior executives from say that integrating the marketing ecosystem should be a strategic priority. These market leaders are all embracing solutions and strategies that unify their marketing practices and resources, and this in turn enables more real-time and adaptive marketing platforms and solutions that work as a powerful market differentiator.
Integrate for Improvement
Most marketers struggle to integrate their marketing ecosystem due to the diverse and cross functional nature of the resources, data and systems involved. For example, centralizing market and customer data, and extracting meaningful intelligence from that data, requires tighter linkages with IT groups, and can be problematic since there is often a disconnection between marketers and the ability to "talk tech" with IT. In addition, many marketers tap third-party sources for everything from art and creative services, to data management, web and social media services. This is often combined with other resources like printing and mailing that can be either internal or external to the company, or both. It all adds up to a complex ecosystem that can be difficult to manage without a proper integration strategy.
The CMO Council study uncovered several important tactics that leading firms are using to overcome the challenges and integrate their marketing ecosystem. Here are the top five:
# 1. Break Down Silos – The new reality of integrated, multi-level, multi-channel marketing has yet to be embraced by many organizations. One way to move forward is by breaking down the traditional silos in the process. Areas such as demand generation, advertising, promotions, CRM, and research/analytics all tend to be pocketed within the control of functional areas that are not always on the same page regarding common business and communications goals. New cloud-based and collaborative marketing and messaging platforms help integrate the various pieces on one platform where stakeholders and resource providers can more effectively collaborate and coordinate their efforts, breaking down the traditional silos that often plague the marketing ecosystem.
# 2. Collect Intelligence, Not Just Data – Most firms have a wealth of data already available; the key is extracting meaningful, predictable and actionable insight from the information. Transactional and demographic data mixed with behavioral and attitudinal information can combine to be either a powerful asset or a confusing mass of useless data. Rather than simply collect more and more data, these leading brands focus instead on furthering the value of existing accounts, determining up-sell or cross-sell opportunities, and identifying the most likely and profitable segments of potential new customers and clients. Analytical tools help make the most of the information for more profitable strategies and decisions.
#3. Integrate Suppliers and Operations – For most financial service firms the marketing ecosystem has become more complex than ever before. Add to this the challenges of working with a diversity of cultures, economic infrastructures and regulatory regimes, and organizations can get caught flat-footed. Next generation tools help aggregate marketing message and content through collaboration and management of third party contributors, printers and agencies via one platform. The result is that organizations reduce time to market and trim costs by eliminating multiple service providers.
#4. Ensure Brand Consistency – It can be difficult to ensure brand consistency when brand assets, customer data and critical resources are spread across different systems, providers and locations. Great benefit is found by creating centralized repositories of pre-approved brand assets and content elements (e.g., logos, images, graphics, etc.). With these assets centralized and controlled you are more able to quickly and cost-efficiently bring marketing and operations on the same page. The result is that marketing teams are able to execute campaigns more nimbly and productively while ensuring a new level of brand consistency across all channels, campaigns and systems.
#5. Performance Measures – Effective campaigns today are database-driven, highly automated, and more personalized and targeted than ever before. As a result, measuring and analyzing the results of those campaigns is critical for continued success, otherwise you run the risk of running campaigns that miss the mark. ROI metrics are no longer just about reach and frequency, they are much more about relevancy, response and recurring relationships. But getting a return requires consistently measuring the performance of those campaigns and continually reevaluating and readjusting to meet the changing demands and needs in the market.
Moving Forward
The marketing ecosystem today has become increasingly complex, distributed and digital. As a result, financial service firms face the challenge of integrating and managing their message, their methods and a varied combination of resource providers. Navigating this increasingly diverse marketing ecosystem makes the need for a new level of marketing planning and operational flexibility a critical success factor.
That's where we come in. 366° Degrees℠ by OMI is a single cloud-based platform to manage all of your customer communications no matter what form they take. You can easily do things like message personalization, target segmentation and in-depth campaign analytics. Easily reach across communication channels in social media, mobile and online formats and then quickly analyze the effectiveness of those social connections. With our integrated print service, 366° Brand Direct℠ you can even take full control of your printed materials as well; the streamlined workflow creates customized marketing pieces at considerably reduced cost while you manage and improve all of your customer communications.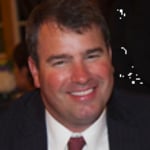 Brad Banyas is CEO of OMI, a leading cloud-based customer communication management service and platform provider. OMI delivers cost-effective solutions for marketers and brand managers to connect with customers through ...
Web: www.omi.co
Details