Internal Service Benchmark shows rapid improvement
As more credit unions focus on the member experience, many are finding that measuring internal service is a critical building block to help ensure that exceptional member service is delivered consistently. For the past several years, Member Loyalty Group has been publishing an internal service benchmark based upon the results of our credit union participants.
Participants in our Internal Service Survey Program, which incorporates the concept of member-facing loyalty scores, are focused on enhancing the effectiveness of employee interactions in order to create a member-centric culture. They receive data specific to their credit union along with the overall industry benchmark to help drive immediate and long-term initiatives aimed at making positive change by leveraging the organization's strengths.
As the chart below shows, our most recent benchmark reported that the industry's overall average Internal Net Promoter Score® increased to 71.37 compared to the Fall 2015 score of 70.46.
When the Internal Service Survey benchmark began in Fall 2013, the average Internal NPS was only 58.32. Since that time, the benchmark average has  increased at a rapid rate.
The increases are being driven by the strong performance of the participants over time. In this recent benchmark, 75% of the credit unions experienced increases from their previous benchmark score.
Through our conversations with credit unions experiencing increases, many comment on the focus and dedication of their internal teams around the feedback being received. Their teams are making various changes to better serve the organization.
For some teams, it's as simple as putting a plan in place to answer the phone by a certain ring. For other teams, it may be undertaking extensive cross training initiatives so all team members are knowledgeable in key areas. Either way, these improvements are making a significant difference in their credit unions.
Learn more
Learn more about Member Loyalty Group's Internal Service Survey and overall Member Experience programs by visiting www.memberloyaltygroup.com or contacting us at info@memberloyaltygroup.com.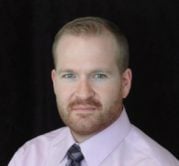 Before joining Member Loyalty Group, Jake served as Member Experience Analyst for Idaho Central Credit Union where he managed their Net Promoter program. Jake's passion for the Net Promoter ...
Web: www.memberloyaltygroup.com
Details