Is your credit union ready for the next big thing?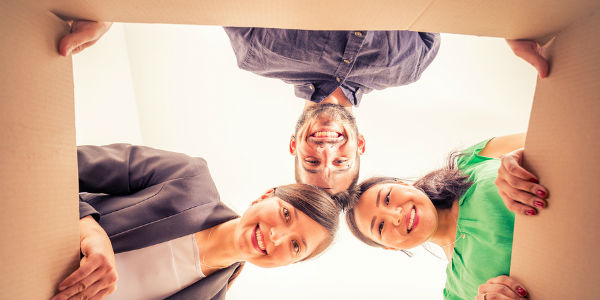 Given the dynamism of our industry, there is often a compelling urge to be early to market with the next new product or service. The media, trade publications, conferences and webinars often fill us with the sense that events are moving beyond our ability to keep up, and the gnawing need to meet swiftly evolving market demands for each new thing. But what is the cost of pursuing the next leading edge solution rather than maximizing the usefulness of current product offerings? Is it more helpful to try to better understand the sense of urgency being promoted in the credit union and general news cycle? Mindful that we are awash with multi-billion dollar for-profit companies (and start-ups with dreams of multi-million dollar paydays), it may be best to consider those alarm-raising articles and pitches for new technologies while actively thinking about the source. For example, what is the pressing need in the mobile environment to add the greatest and likely most expensive new product or service that is today's hot topic? Is it a need driven by an unrecognized demand from our credit union members or the need of a large for-profit company to add another grappling hook to its hold on customers, or create a new revenue stream for their shareholders, sleekly masked in a marketing and sales effort?
The question then is, do my credit union and my member stand to benefit if I reward a vendor by selecting its product? Since no one answer fits all credit unions, how does an executive team create and then refine a process to determine if the benefit of the potential new service exceeds the cost associated with the service in both investment and opportunity? Here are a few questions to consider before purchasing and incurring the cost of implementing that new product:
Ask your vendor for a credit union reference your team may speak to without the vendor sales representative present. If the vendor cannot provide a credit union reference it may be an indicator your credit union is an early adopter. Make sure you are being rewarded for your leap of faith. That is not to say the reward is strictly a financial incentive; consider requesting a shortened agreement or one with a non-punitive out clause. You may even consider some very basic service level agreements to protect against delays or service issues.
Ask your vendor for a case study that provides empirical data regarding the product, and seek to verify the information. If none is available; consider a short term contract with a credit union option for an extension to protect your flexibility in an ever changing market.
Assess whether adding the new service is achievable without adding staff either directly or through a third party vendor in order to provide member service, back office support and marketing. What resources which are already dedicated to the success of other initiatives would have to be reassigned for the benefit of the new service? Will those products suffer? Is the redeployment worthwhile in terms of member service and credit union economics? Does the cost/benefit formula work if you need to add staff? Ensure your research team covers as many levels and business units of the credit union as possible. This will help to avoid any unforeseen obstacles and costs. Actively seek the input of staff closest to the member. Their thoughts and observations can help ensure the need for the service is driven by member demand.
Ask your member! If you are close to a decision and the only members that have been asked about the service are sitting on your board, strongly consider additional feedback. That input could be as simple as assigning member reps making soft inquiries during branch hours or a more formal mailed or emailed survey.
Finally, and as simply as possible, assemble the information in a scorecard that works for your credit union so the team can make an objective, calm decision about the usefulness of the next greatest product ever. Until the next one.
Mr. James Gukeisen is the Director of Business, Credit Union Division for FIS, a strategic partner of the Armed Forces Financial Network.  He is a 19-year credit union movement veteran, ...
Details