Life lessons from Hollywood's legendary leading ladies
The 89th Annual Academy Awards will be presented this Sunday. In honor of Hollywood's biggest night we take a look back at some of tinsel town's most memorable leading ladies and their words of wisdom that still hold true today.
Lucille Ball: "Love yourself first, and everything else falls into line. You really have to love yourself to get anything done in this world."
Grace Kelly: "I avoid looking back. I prefer good memories to regrets."
Lena Horne: "It's not the load that breaks you down, it's the way you carry it."
Julie Andrews: "Perseverance is failing 19 times and succeeding the 20th."
Sophia Loren: "It's better to explore life and make mistakes than to play it safe. Mistakes are part of the dues one pays for a full life."
Ava Gardner: "If I had my life to live over again, I'd live it the same way. Maybe a few changes here or there, but nothing special. The truth is, honey, I've enjoyed my life. I've had a hell of a good time."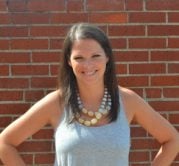 Wendy Moody is a Senior Editor with CUInsight.com. Wendy works with the editorial team to help edit the content including current news, press releases, jobs and events. She keeps ...
Web: www.cuinsight.com
Details