Making an impact with DEI: A guide to report your progress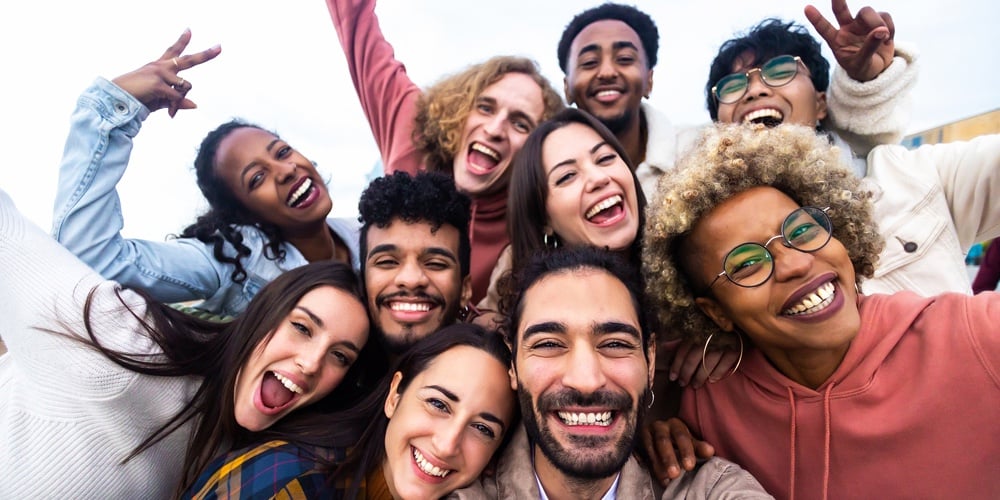 Next month marks the three-year anniversary of the murder of George Floyd, and along with it the great wave of commitments the credit union industry made to Diversity, Equity, and Inclusion (DEI). Many will push back on that– alleging we are an industry that has been "all about DEI," since well before 2020—but the data suggests otherwise. Following significant protests in May and June 2020, the number of credit unions that hired diversity officers, contracted for racial basis training, and signed the credit union industry's CU DEI Collective Pledge surged. Credit unions' interest in DEI increased significantly.
Three years later, what do we have to show for this effort? How much progress have we made as an industry? How do we know? From a less optimistic perspective: How much pain have we caused by failing to follow through? How many well-intended actions resulted in a negative impact?
And maybe most significantly: How do we know?
Earlier this month, Juan Fernandez Ceballos, President/CEO of the Credit Union Association of New Mexico hosted an Unscripted Happy Hour via Zoom that gathered a panel of DEI thought leaders in the credit union space along with about 60 credit union people. We discussed progress—the reality that it hasn't been enough—and one ever-popular question was asked again, "How do DEI Practitioners get the support they need to do the work in this space?"
In June 2020, Humanidei started a DEI Practitioner Network to address this need for a support community for people who suddenly found themselves shouldering the burden of "doing DEI" for organizations that had long ignored the principles of it. In many cases, these newly-minted DEI Practitioners were Human Resources executives who had no formal training in Diversity, Equity, and Inclusion work and were trying to simultaneously identify best practices, execute major initiatives, and care for the well-being of employees. They needed a network for their own well-being and to share ideas and strategies to help one another overcome obstacles. Some of the DEI Practitioners had more years of experience in the space and became mentors to others. Others brought forward such enthusiasm, energy, and curiosity that new ways of thinking began to emerge. As a group, they challenged the status quo and sought out new ways to make a systemic impact.
One key outcome of this network emerged from identifying a shared struggle in many credit unions: How do we report the progress and impact that our DEI work has made? What do we share with which stakeholders? How do we talk about it?
Practitioners knew this mattered immensely but lacked clarity on where to start—and where to stop—reporting on their impact. This is unsurprising: Many studies indicate that transparency in reporting is an often overlooked yet critical element of successful DEI work. An article from the business journal of the Wharton School at the University of Pennsylvania describes it like this: To elevate DEI work…increase the visibility of this work and the people who will be needed to execute it. To accomplish the latter will require greater internal and external transparency. One option is to commission an annual DEI report that shares the DEI work that the organization has been doing and any progress it has made toward meeting its goals.
Yes! An impact report matters! Now… How to do it? In response to this need, the DEI Practitioner Network formed a Success Metrics Task Force to identify how to move this forward and create resources for the credit union system. As with many elements in strategic DEI work, the first question led to more questions and more areas to explore. Ultimately, the Task Force produced a comprehensive document to guide credit unions to create their own DEI Impact Report.
The guide provides an outline of components that may be included in a DEI Impact Report and illustrative examples of specific metrics or actions. Individual credit unions will find components of this guide relevant to where they are on their journey and some components that are not (yet) applicable to a current DEI strategy. The task force coalesced around the goal to be as comprehensive as possible in sharing components of a DEI Impact Report to benefit all credit unions, at any stage of a DEI journey.
Due to the generous commitment of task force participants, the Guide to Creating a DEI Impact Report will be made available to interested credit unions at no charge. To be placed on the waiting list to receive your guide upon its release, please email info@humanidei.com.
As the sponsoring organization of this task force, Humanidei would like to thank the following participants of the task force for their dedication and contributions to creating this guide: Anjoli Walker, BCU; Rebecca Riordan, Chartway FCU; Arlene Babwah and Creighton Blackwell, Coastal FCU; Amanda Denney, Elements Financial (MSU FCU); Jordan Ayers, Ent CU; Stephanie Degrand, Fox Communities CU (Capital CU); John Bissell, Greylock FCU; Colleen Nerius, SAFE CU; Scott CU; and Dionne Jenkins, Tennessee Valley CU.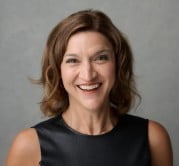 Jill Nowacki started her career with credit unions in 2001. She has taken on leadership roles at credit unions and state and national trade associations. Now, she uses her experience ...
Web: www.humanidei.com
Details