Marketing lessons from the Grammys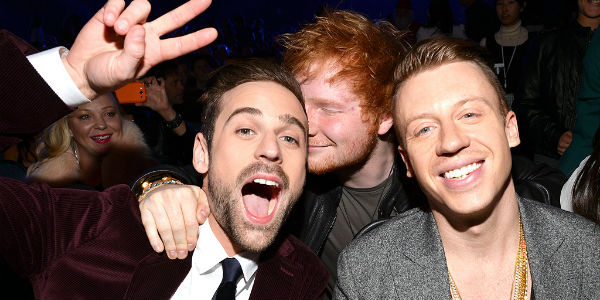 Did you tune into the Grammy's Sunday night? As an avid music lover, I did. While the performances were stellar, the marketing geek in me couldn't help but take notice of one of the first acceptance speeches they televised. Early on, rap duo Macklemore & Ryan Lewis were called on stage to accept their Grammy for best new artist. During their brief speech, they said two things that go to the core of the success of any brand.
We want to thank our fans: One of the very first things they said was "First and foremost we want to thank our fans…. The people that got us on this stage. Before there was any media, and before there was any buzz about us, before there was a story there was our fans and it spread organically through them." They get it, and so should you. Don't take the fans of your brand for granted. They want to love you, and they want to be a part of the story that they've helped to create. Whether you're a new brand on the scene or a large successful brand don't overlook the people that put you on the stage. Show them some love and your story will spread organically.
We did this without a label: They must have a huge machine behind them to achieve this kind of success, right? Wrong. Before they left the stage, they made a point to mention that their album was made without being signed to a major record label, which is almost a necessity for any kind of success. At least it used to be. Macklemore & Ryan Lewis prove that if you have something that people want, and you show them some love they'll repay you many times over in word of mouth marketing. And in the age of social media and the internet, it makes it so much easier!
"Without them, there would be no us." Those are the words of Macklemore & Ryan Lewis. Write those words down and keep them close. Without your fans, you've got nothing. Take some time to show them some love, and watch how it will come back to you many times over.
continue reading »