Meeting consumer self-service payment demand
Members have very high expectations when it comes to the capabilities that their financial institutions offer. From sleek, user-friendly online banking platforms to convenient mobile applications, a lot has changed in the payments industry over the last decade in response to the consumer's desire for not only convenient options, but added value.
Shifting Credit Union Membership
As credit union membership continues to grow, climbing at a rate of more than three times that of other financial institutions, according to a study by TransUnion®, the attention placed on mobile and online banking capabilities will continue to grow.
Likewise, membership is shifting from Baby Boomers to Millennials, a generation that is highly mobile, technologically savvy, and unfortunately, largely ignored by the financial industry, according to The Financial Brand. Aside from their sheer numbers, it's critically important for lenders to connect with Millennials because when you engage with them, they increase wallet share by as much as 25%.
Consumer Expectations
Consumers have high expectations when it comes to the loan payment options provided by their lenders. The "old-school" way of making payments (write a check and snail mail it to you or stop by a branch to drop it off) will not suffice, particularly for Millennials. The bottom line is consumers are busy. They have jam-packed schedules that include work, carpools, children, school, and various other events and activities. Requiring them to take time out of their schedule to call or write and mail a check just to make their loan payment is tedious and inconvenient.
Most borrowers prefer to simply log in to an online payment portal from the convenience of their computer, tablet, or smartphone to quickly and securely make their loan payments—with the payment method of their choice—rather than having to take time out of their day to call or drive to the nearest branch.
Meeting Regulator Demands
In addition to meeting consumer demands—which can be quite tricky considering how fickle consumers can be, not to mention the fact that "consumers" covers a very broad audience with different wants and needs—lenders are also faced with meeting the demands of regulators.
Compliance is an ever-changing target. It requires a considerable investment—both internal and external—to ensure technology and employee resources are up to par. However, it's necessary to ensure regulatory requirements are satisfied and sensitive customer information is secure.
Unfortunately, we live in an age where cybercrime and data breaches are prevalent and can cost companies millions of dollars and their reputations. According to the 2016 Association for Financial
Professionals Payments Fraud and Control Survey, 73% of financial professionals reported that their organizations experienced actual or attempted payments fraud in 2015.
This article is an excerpt from our latest ebook, Meeting Consumer Self-Serve Payment Demand. It includes valuable and timely information such as the current state of the payments industry, tips on how to meet regulator and compliance demands, the rise of FinTech, and specific steps that credit unions can take to engage with their digital users. Click here to download the ebook!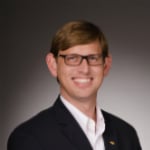 As Director of Technology Strategies for SWBC's Financial Institution Group, Jason is responsible for developing and launching new products and services that address financial institution needs and provide a ...
Web: www.swbc.com
Details