Member-centric overdraft solutions
Credit unions have long prided themselves on their mission to provide the highest quality offerings to their members. Nowhere has this philosophy been more clear-cut than in credit unions' commitment to maintain lower fees as compared to the much higher penalties typically imposed by larger, national financial institutions.
Lower overdraft fees have been a source of member-centric differentiation in recent years. Credit unions have led the financial services industry in providing their members with a variety of choices regarding their overdraft solutions, from Courtesy Pay (opt-in), overdraft lines of credit, transfers from savings, and transfers from credit cards. Members can typically select one or all of these services while also having the option to "opt-out" from all of them.
This past fall, the Consumer Financial Protection Bureau (CFPB) signaled its intention to once again pursue Overdraft Prerule 3170-AA42 on the list of regulations it intends to target in 2017. These proposed changes take a one-size-fits-all approach by including credit unions in the mix of banks. The entire industry, however, should be vigilant in protecting credit unions' abilities to provide overdraft services to members.
Credit union trade associations like CUNA and NAFCU are working diligently to minimize any future regulatory burdens imposed by the CFPB so that credit unions can continue to offer value-added overdraft programs to their members. Vital to that effort will be helping the CFPB understand how — and to what degree — credit unions differ from other financial institutions in the philosophy behind their current overdraft procedures, policies and fee structures.
Four forward-looking actionable steps credit unions can initiate to serve their members even more effectively through flexible, member-friendly overdraft programs include:
Position your overdraft program as a value-added solution: In all external communications — as well as in-house strategic thinking — communicate the mindset that your overdraft program is another valuable component of your credit union's overall checking continuum. To that end, review current overdraft policies, disclosures and opt-in agreements for clarity, completeness and user-friendliness.
Make sure your website has easy-to-locate, dedicated pages that explain your credit union's overdraft program, including how it works, how to opt-in or out, and the fees associated with your policies, all reinforced by readily accessible FAQs. In addition:
Make the same information available at your branches, contact center and website, on both desktop and mobile.
Provide your members with contact information and phone numbers to use when they have questions.
Train your member-facing staff to have a thorough understanding of your overdraft programs and how they work.
Clearly disclose the features of your overdraft program: The CFPB recommends that financial institutions "provide account holders with clear, comprehensive terms and pricing information for all available overdraft options."
This translates to spelling out the features of your overdraft program in comprehensive but simple ways. Taking the lead in helping members understand your credit union's overdraft policies may also result in the additional benefit of helping protect your credit union from potential legal action that could stem from the CFPB's aggressive prosecution of institutions whose policies it thinks contain unclear or misleading overdraft information.
Utilize the Pew Charitable Trusts' Model Disclosure Box for Checking Accounts: One of the simplest ways to guarantee clarity for your members is to consider utilizing the Pew disclosure box format.   Pew's sample creates a one-page summary of the fees associated with checking accounts that includes overdraft options for consumers with debit cards, card processing policies in place and a dispute resolution agreement. It is already approved by Pew and the CFPB, making it a no-brainer for most of the banks and a handful of credit unions that have already adopted it.
Contact members if they are overdrawn: Another way credit unions can help members minimize overdraft fees is by personally contacting them if they are overdrawn, especially if it has been longer than a few days. Your member may be chagrinned at first, but will likely be grateful that you have taken the time to call a one-time error to their attention. However, it is equally important to reach out to continuously "heavy overdrafters" to understand what is causing their situation. This group is also likely to be pleased by the individual attention, and the discussion may create an opportunity to educate these members on other options to help them better manage their checking accounts.
Personally working with members who may need alternative solutions and ensuring the credit union industry remains committed to monitoring and managing its programs with members' best financial interests at heart will ultimately provide relief and support. Credit unions can serve as educators and role models for the industry by making proactive changes to provide transparency and clarity of their overdraft programs.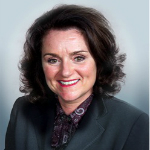 Kari Anne Arnosk is Director of Debit Consulting at Advisors Plus where she works with credit union clients to create the most effective strategies for maximizing their checking and debit ...
Web: advisorsplus.com
Details