How to mentally recharge when you can't get away
Let's face it: we all need to get away once in a while. Unfortunately sometimes we don't have the luxury of taking time away from the office. Whether it's because you've used up your vacation days or you're just too busy at work, not getting in real time away from the office can be a drag. Even if an actual vacation isn't in the near future, follow these tips for mentally recharging when you can't get away.
Change your scenery
Although you can't be on the beach with your toes in the sand, you can still do certain things to your surroundings to positively affect your mood. Start small and rearrange your work space for a clear head and a fresh start. De-clutter your desk, add a small plant, or bring in a personal photo to brighten your day. If you are able to move around the office more freely, grab a seat by the window or work outside in the sunshine.
Reset your schedule
If you're feeling burnt out and in need of a vacation, chances are it's a result of your monotonous schedule. We thrive on regime and structure, but everyone needs a break from time to time. If you can't take a trip out of town, do little things in your life to break up your routine. Take your lunch break at a different time each day. Work out in the morning instead of after work. Moving your routine around ever so slightly can help you to feel refreshed and can break you out of the predictable patterns that are causing you to feel unmotivated.
Get unplugged
For most of us, turning off our devices and really stepping away from technology are major perks of vacation time. But, just because you can't take a trip doesn't mean you can't unplug at various times during the day. Constantly feeling connected can make us feel overwhelmed and edgy. So, instead of scrolling through social media during downtime, get outdoors! Enjoy quality family time and engage with one another personally. You'll be amazed how much better you'll feel just by simply stepping back from the swiping and scrolling.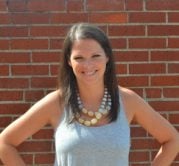 Wendy Moody is a Senior Editor with CUInsight.com. Wendy works with the editorial team to help edit the content including current news, press releases, jobs and events. She keeps ...
Web: www.cuinsight.com
Details