Millennial roundtable: Mobile technology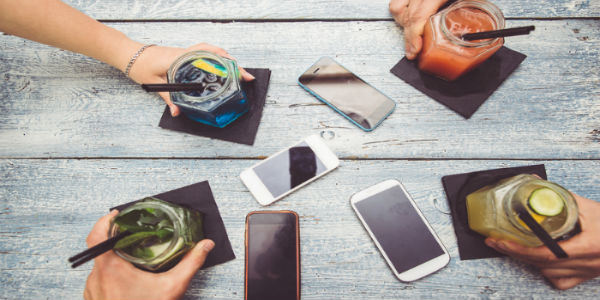 Millennials will soon make up the majority of the work force in the United States and are prime candidates for financial institutions looking to gain long-term members. Providing this generation with the resources, tools and technology it needs to prosper financially will prove to be an invaluable investment for credit unions.
Credit unions that deploy a mobile-first strategy are ideally positioned to serve this generation. Mobile banking is already a staple technology in the banking realm, typically including features such as account balance transfers, remote deposit capture, and transaction reporting. According to a 2014 report by the Nielsen Company, 67% of Millennials are interested in their financial institution providing tools and services which help them create and monitor a budget. Taking the mobile channel a step further and providing an integrated tool to track spending habits and issue alerts for potential overspending or fraudulent activity would be valuable to Millennials, helping them stay on track with their financial goals.
Bluepoint recently held a roundtable discussion with credit union partners to gather from-the-field perspectives. Learn about mobile- and technology-based strategies your peers have in place to meet the needs of younger members.
Damaris Gonzalez, Marketing Manager of Central Credit Union of Florida, discusses the value of providing traditional banking services through the mobile channel:
"If we want to attract the younger generations and build lifelong relationships with them, we need to have the solutions and features they're looking for and be able to provide those features where they spend the majority of their time — their mobile phones. These members aren't likely to need direct deposit for their income yet, and being able to offer them the ability to deposit their checks through their mobile phones adds a huge convenience factor."
Mary Isaacs, Executive VP, CFO of Altra Federal Credit Union, speaks about the importance of building long-term relationships with Millennials and how technology plays a role in these efforts:
"We definitely have a focus on Millennials and have tailored our product offerings to better serve this group. Millennials are at the right age to borrow and they have a reputation for being on the leading edge of technology. Proving them with the ability to conduct all of their transactions via their smartphones or from their laptops will allow us to gain their loyalty and build long-term profitable relationships."
Mindy Peep, Marketing Communication Manager at Warren Federal Credit Union, highlights the importance of tailoring products and services to meet specific demographic needs:
"Generation Y is our largest and fastest growing segment, and the transfer of wealth will dictate this generation as the future stakeholders at Warren. We can't afford to be complacent and hope we gain the loyalty of this generation [later] when they are making more money. The time is now… it's up to us to gain their trust now. We don't dictate to them that they need technology or mobile apps. Instead, we analyze their needs and develop products and services based on that response."
Sam Whitehurst, CEO of Summit Credit Union, discusses the role technology plays in helping credit unions compete with big banks and outside-industry competitors:
"Our goal is to create world-class technology where members can get that 'big bank' type of technology, but still enjoy that small credit union community service feel- that unprecedented standard of service and convenience. Combining high customer service with outstanding technology is the sweet spot that allows us to compete with the large national banks and bring products and services to increase member convenience and attractiveness for younger members."
Millennials are entering the workforce further behind financially and embarking on significant life events such as buying homes, leasing vehicles, and getting married later than previous generations. In fact, the Pew Research Center found that 69% of Millennials delay marriage due to concerns about financial stability, deeming a solid economic foundation as a necessary prerequisite for marriage. Providing the tools and technology they need to become and remain financially secure and able will allow credit unions to gain their loyalty and long-term membership.
For more insights into millennial preferences and the best ways to reach this generation, read "Millennial Roundtable: Financial Education" and "Capturing the Heart of Millennials: How Community-Focused is Your Institution?"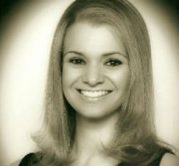 Jennifer Quimson is the Marketing Coordinator at Bluepoint Solutions and oversees the company's customer communications including newsletters, email campaigns, social media channels, and resource development. Quimson holds a master'...
Web: www.bluepointsolutions.com
Details