Multicultural USA – An emerging marketing focus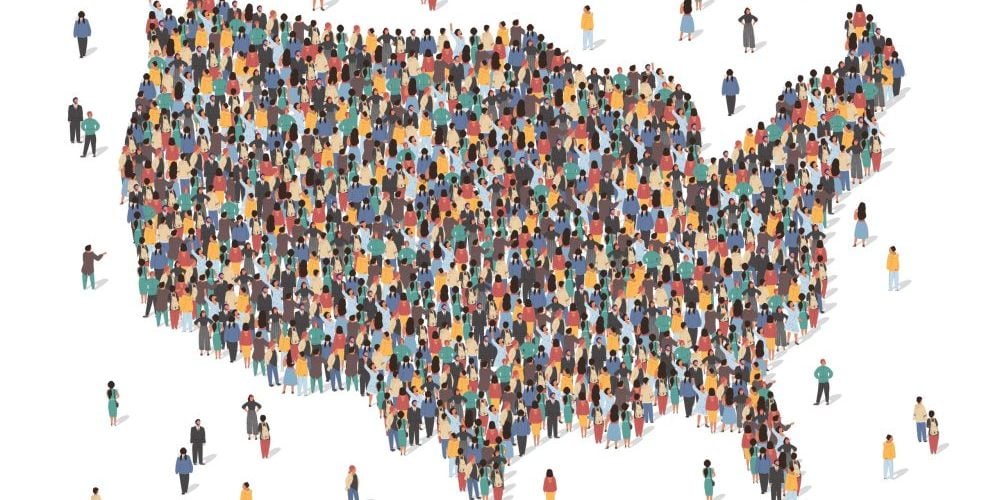 Multicultural marketing or ethnic marketing involves creating brand awareness to one or more audiences of a given ethnicity—usually an ethnicity outside of a country's majority culture.  Life experiences and background influence how they engage with content, consume products, and buy services. For this reason, brands must consider traditions, languages, customs, beliefs, and experiences when crafting messages. Multicultural marketing focuses on understanding these influences so that outreach and engagement result in an authentic and culturally appropriate mix.
The United States of America, due to its massive size and mixed ethnic heritage, has one of the most complex cultural identities in the world. Millions of immigrants from all over the globe have settled in America, which expands over a vast land mass. The mingling of cultural backgrounds and ethnicities led to a nuanced and complex sense of individual identity. More than 40% of America's population is identified as multicultural, which basically means non-Hispanic White.  This is a fact that credit unions must recognize and understand deeply so that they are relevant to the increasingly diverse population in the country.
Before credit unions begin to build strategy or marketing programs to enhance service to multicultural markets, their first step should be self-reflection. Credit unions may start by assessing the number of multicultural members they have and compare it to their defined field of membership (FOM).  Knowing how many African Americans, Asians, Native Americans, Latinos, and other populations they have is essential to craft an outreach strategy to multicultural members. For existing membership, it's also important to know language preference, the engagement with loans and savings products as well as account balances. Measuring multicultural membership also informs whether the credit union reflects the ethnicities in their FOM and in terms of ethnicity of board, management, and staff.
Knowing these data points and having a strategy to truly address the needs of distinct consumer segments will send a message that your credit union "gets it." African American consumers may be delighted to learn that their credit union is actively looking to build a branch in a financial dessert, the young Latino immigrant might be interested in the new Spanish-language app while the Asian Americans could want to know of the investment services.  
Leveraging this knowledge and having the credit union maxim of financial inclusion and financial well-being for all present is the essence to an inclusive approach to a multicultural membership base. 
Víctor Miguel Corro is the CEO of Coopera, a consulting firm that helps credit unions formulate strategies to serve the Hispanic market. Corro champions relevancy in a demographically dynamic ...
Web: www.cooperaconsulting.com
Details