My personal reflections of 9/11: 10 years later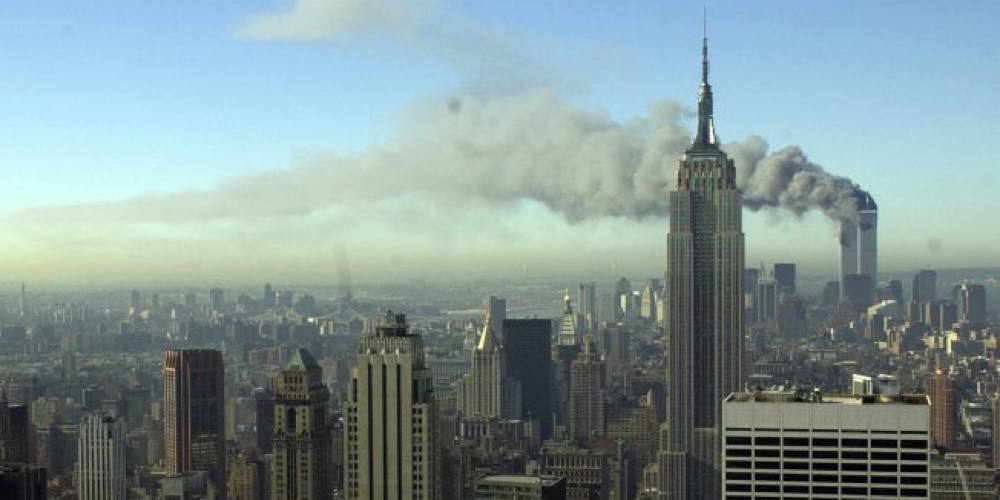 As most do, I remember exactly where I was on that horrific Tuesday morning, September 11, 2001. Try not to hold it against me but I was working for Morgan Stanley Dean Witter in Troy Michigan as an investment advisor prior to my life in credit unions. Every advisor who started with Morgan Stanly was sent to New York for three weeks of training after you had acquired all your securities licenses.
Dean Witter's headquarters had been in 2 World Trade Center (South Tower) occupying floors 59 through 74.  Morgan Stanley Dean Witter still occupied those floors in 2001. Every person who had been through the training program, as I had in 1997, had a great view for three weeks gazing out the windows of the World Trade Center at the New York skyline. On September 11, 2001 there were 2,696 employees of Morgan Stanley Dean Witter in the South Tower of the World Trade Center.  All but 9 made it out alive.
I was one of the only people in an office of 60 at the time who had a TV in my office. It was turned on to CNBC as my usual background white noise when they announced a small plane had hit one of the towers. I called my assistant and the couple guys in offices in to have them check it out.  We all knew many people who worked in the World Trade Center including our former branch manager who was now the head of the mutual fund division. We were all trying to hear what floor and what building was hit.  Instantly we were all thinking of one person, Lisa. Lisa was 22 years old, had just graduated from Michigan State University the previous spring and was in her second day of training in New York. I couldn't even put myself in her position. She had never been to New York, was the only one from our office there and basically on her own. All of us knowing that training started at 8:30am knew she was in the building for sure.
Within a few minutes there must have been 15 people crammed into my little office watching my tiny 13 inch TV through the window in absolute silence. Every so often someone would comment about poor Lisa being so young and alone there and we were all hoping Ray, our old manager, was on the road as he was so often.
When the second plane hit the south tower we were all in shock. No one could get through to anyone in New York on the phone. Both Lisa's family and Ray's family, who still lived in Michigan, were calling trying to get information because they couldn't get through to them either. The entire office was standing around in silence. People were stepping away to call family members to tell them to turn on the TV. I still remember the helplessness of sitting there, watching the live coverage, in complete disbelief.  As we all remember, we had no idea what was going to happen next.
Later on in the morning we heard from Lisa's father. She was safe. She had made it down the all those flights of stairs by the time the second plane hit and she ran for hours with no idea where she was going. Around the same time we started to hear that most of the people who worked for Morgan Stanley had been evacuated from the building, including Ray.
We came to find out later that a gentleman by the name of Rick Rescorla, the security director for Morgan Stanley at the time, had told everyone from the company to get out of the building after the first plane hit the north tower. He had been the security director at the time of the 1993 bombing and was not taking any chances. 2,687 Morgan Stanley employees were successfully evacuated. 9 people from our company, including Mr. Rescorla lost their lives that day. His was not lost in vain.  Besides saving the lives of the 2,687 employees he was paid to protect the reason he lost his was he was going floor to floor telling people of other companies to disobey the announcement coming over the PA system and get out of the building. Who knows how many others he saved in the process.  One thing is for sure, Mr. Rescorla was personally responsible for saving the lives of thousands of people.
Below are the words of Rick Rescorla's widow Susan from the Rick Rescorla Memorial website (www.rickrescorla.com):
"My husband, Rick Rescorla, was one of the 3,000 Americans murdered by terrorists on 9/11/01. Rick was Vice President of Security for Morgan-Stanley/Dean-Witter, the largest tenant in the World Trade Center. His heroic actions on the day of the attack, along with his extraordinary foresight and preparation, saved the lives of 2,700 people. His story has been told on television and radio – in newspapers and magazines – and in the book Heart of a Soldier, by Pulitzer Prize winner James B. Stewart. Rick is also on the cover of another book, We Were Soldiers Once… And Young, written by General Hal Moore and Joseph Galloway. You see, 9-11 was not the first time Rick had distinguished himself. 9-11 was just the last heroic chapter of his heroic life.  I am so very proud to have had him in my life.  I want so to have his legacy live on. Rick's friends and I wanted to keep present the magnitude of Rick's life and to promote the virtues Rick lived by – duty, honor, and courage."
Ten years later all the brave men and women who acted that September day to save lives are not forgotten. Mr. Rescorla and the 2,976 other victims of that horrific day will never be forgotten.
Mr. Rescorla was one of many true heroes that day in every sense of the word.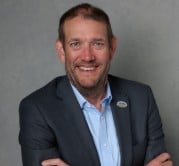 Randall Smith is the co-founder of CUInsight.com, the host of The CUInsight Experience podcast, and a bit of a wanderlust. As one of the co-founders of CUInsight.com he ...
Web: www.CUInsight.com
Details