NAFCU advocacy in high gear, focused on securing wins
At NAFCU, we have a clear mantra: We fight for credit unions. Our team believes deeply in credit unions' not-for-profit, cooperative mission, and we advocate daily before key Washington, D.C. policymakers. We are proud to be building relationships to get things done for our industry and the 125 million members they serve.
With several key policy items being discussed within Washington, our advocacy team is digging deep to share credit unions' story, secure policy wins, and defend our interests.
Abandon the Durbin Amendment
With the Federal Reserve revisiting its interchange policy and Congressional chatter around the Durbin Debit Interchange Amendment picking up steam, our team is fighting to ensure policymakers not only ignore calls to expand it – but abandon it all together.
The Durbin Amendment has been a disastrous attempt at price fixing guised as a credible policy proposal. From the onset, the same merchant and retailer groups that promised consumers would see billions of dollars in savings have padded their own pockets to the tune of $90 billion in interchange revenue.
The fact is interchange caps have only rewarded merchants that wish to distort the competitive landscape of the marketplace by restricting consumers' freedom to choose the safe, affordable, and innovative payment option that works best for them.
Amend President Biden's High Cost 2022 Budget Proposal
Within President Biden's proposed 2022 budget are new potentially high-cost reporting requirements for credit unions that will negatively impact small businesses and American consumers as our nation continues to recover from the coronavirus pandemic.
These proposed reporting requirements would require the filing of annual information returns for any and all business and personal accounts held by a credit union with over $600 in activity. This highly burdensome proposal would include almost all Americans who have an account with a financial institution.
While initially reported as an attempt to target wealthy tax evaders to close the tax gap, it is entirely unclear if these novel requirements would move the needle in helping enhance the IRS' ability to identify those who do not report taxable income.
While NAFCU supports the government working to collect existing obligations, NAFCU firmly believes policymakers would be better off increasing funding to the IRS to bolster their current operations and the effectiveness of their execution.
Promote Consumer Friendly Rules
With the Senate passing a NAFCU-sought Congressional Review Act resolution to nullify the Office of the Comptroller of the Currency's true lender rule, it is up to the House of Representatives to overturn this harmful rule once and for all.
The true lender rule – which took effect December 2020 – allows banks and federal savings and loan companies to provide their charter to online lenders so they can deliver high-cost loans with annual rates over 100 percent, evading state consumer protections and usury caps and promoting predatory payday lending.
The OCC's rule is enabling high-cost lenders to prey on consumers, including the ones that can least afford it. This rule could threaten the COVID-19 economic recovery efforts, and overturning it is a key priority for our advocacy team.
This is not a consumer-friendly rule, and policymakers should instead pass legislation such as allowing all credit unions to add underserved areas to their fields of membership to better address this concern.
NAFCU's award-winning advocacy team is hard at work, and we are committed to securing many victories for the credit union industry and its membership. It is our honor to serve and be bold in our advocacy campaigns.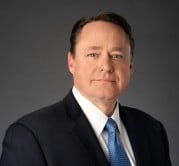 B. Dan Berger became NAFCU president and CEO on Aug. 1, 2013. He joined NAFCU in January 2006 as senior vice president of government affairs overseeing five divisions including legislative ...
Web: www.nafcu.org
Details