Optimize your digital transformation journey
How to identify the products that will serve you and your members best.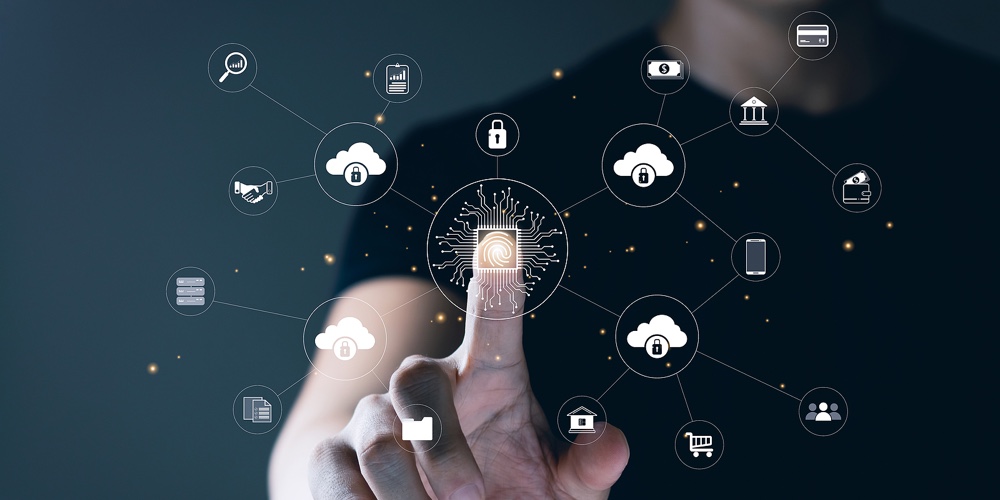 For decades, community financial institutions have been defined by their products and services. Whether it was free checking accounts or attractive loans, credit unions had their core offerings and could differentiate based on fees, niche products, and the "personal touch" of community banking. After all, the competition was typically "the bank down the street."
Today's digital world has upended the definition of traditional products and services. Your offerings are no longer merely the account or loan. The digital platform(s) that your members will use to access your products and services are now front-and-center. These are bolstered by features, speed, and personalization.
According to a survey by Gartner, 69 percent of boards of directors had accelerated their digital business initiatives as a result of the Covid-19 pandemic, with most also expecting budgetary increases for technology. Of course, this should be viewed through the lens that strategy looks different for each organization, but at the core there are some distinct stages when it comes to replacing legacy technology and integrating new digital products.
Stage 1: Meet current consumer expectations
Consumer expectations continue to rise, and they demand a seamless, intuitive banking experience. From online banking to mobile, effortless, feature-rich products have become table stakes. And at a time when loyalty to a particular financial institution continues to decrease, anything less will give the average consumer a reason to jump ship for the nearest Wells Fargo or neobank.
After all, mobile and online banking is where consumers spend the majority of their time. A study found that 99% of Gen Z and 98% of Millennials use mobile banking apps for everything from checking balances to reviewing their credit scores.
Yet community credit unions are often held back by their existing technology infrastructure, which may preclude digital products such as online account opening. Without digital support from the core vendor or other technology partners, your paths to achieving digital transformation are limited.
However, credit unions can no longer put off these technology imperatives. It's a requirement to stay relevant and competitive in today's environment which starts with the user experience. If you can't draw in new and retain existing members, your credit union won't be able to grow — which will limit the other technological advancements needed.
Stage 2: Improve automation and efficiency
Once you've built a foundation with your member experience, you can look at ways to improve operational efficiency through digital products. These products may be less member-facing, even though they end up benefitting your members. For example, automation will decrease the time to make a loan decision or reduce errors in data entry.
During this stage, each institution's strategy will begin to vary widely, depending on their individual needs. It should begin by asking: Where are the bottlenecks? How will changes in this area benefit employees and members alike? How does this fit into the organization's overall strategic vision?
Prioritizing needs in this stage can be challenging, as there are nearly limitless opportunities. In the beginning, your steps in this stage may be little more than "improve speed in loan underwriting." Once you begin addressing this need, you should form an internal committee that can speak to the specific requirements a digital vendor can bring to the table and then look at the value-add from any products you consider.
Stage 3: Incorporate advanced analytics, AI, and personalization
The final stage should elevate your digital experience, relying on robust data-driven capabilities. You're relying on products you've implemented in the prior stages and turning them into a competitive advantage by providing more targeted and personalized interactions with your members.
Analytics and reporting show you how your members are using your mobile app or other digital products, informing decisions you make about additional products or services. Today's consumers expect increasingly personalized experiences, including offers that meet their specific needs. Geo-fencing lets your credit union provide location-specific offers to members. Data, combined with AI, can help you target the right message at the right time, whether it's in-app, through a marketing campaign, or in a chatbot.
This last stage may not be part of every organization's digital transformation strategy. Even if you can't see your credit union relying on data today, you should consider that it might become necessary in the future. Large banks and neobanks are already relying on this type of technology so they can deliver more, faster.
Thirty years ago, most couldn't imagine the digital world we live in now. That's why you should plan for the future and the future will include data. Throughout the stages of your digital transformation, you should keep this in mind — even if your institution isn't ready for that type of product today. You want to lay the groundwork for your future members and employees.
Kelly has over 15 years of sales and management experience helping financial institutions of all sizes. She leads a team whose charter is to optimize the value of every contract ...
Web: www.JMFA.com
Details