Paula Deen – Lessons Learned
One of the many trending stories that continues to make headlines centers on Paula Deen. If you follow the news, there's no way you escaped hearing about all that is befalling this Southern culinary cook and television icon.
Essentially, Deen came face to face with one of those delicate situations in life that could have gone a number of ways. What did happen is the result of managing the situation very poorly, allowing it to explode and literally bring down the house.
Now, by no means do I wish to pass judgment on Deen for what she may or may not have done that instigated such a dire response. Judgment should be left up to the court to decide. What we can do, however, is evaluate, the best we can, how the situation was handled, what went wrong and determine what could have been done differently.
There are a number of lessons that credit union executives can learn from the Paula Deen story and if I might caution everyone in credit union leadership, those lessons should be taken very seriously.
It's quite natural to believe that such unfortunate episodes only happen to others and will "never happen to me." In today's world, if you are a public figure—like every CEO—representing a million-dollar or more enterprise, doing business with others, and managing people, you can very easily find yourself facing the television cameras because of some alleged statement or action you or your organization supposedly said or did. How well you address the accusation and what resources you have from which to draw on as your counsel will make a world of difference between seeing such an accusation fade into the past or tear down all that you've built up during the course of your lifetime.
We've seen this happen to politicians and celebrities time and time again, yet it continues to occur. So why not be prepared? Let's quickly review the case with Paula Deen.
Scenario:
Recently filed court documents revealed that Paula Deen told an attorney questioning her under oath that she has used the N-word.
The questioning was part of a deposition associated with a lawsuit for sexual and racial harassment being brought against Deen and her brother by a former manager at Deen's restaurants in Savannah, Georgia. The duo is being accused of committing numerous acts of violence, discrimination and racism, resulting in the termination of the manager's employment.
Background:
Deen is the self-proclaimed queen of Southern cooking and a star of multiple TV shows on the Food Network for more than a decade. Her TV shows along with numerous cookbooks, magazines, cookware, restaurants, and endorsements make up a multi-million dollar culinary business empire for the 66-year old Georgia native.
Response:
Deen's public relations company issued a statement saying she used the epithet, but in a, "quite different time" in American history. According to the statement, "She was born 60 years ago when America's South had schools that were segregated, different bathrooms, different restaurants, and Americans rode in different parts of the bus. This is not today."
As news of the allegations was breaking, NBC's "Today" show scheduled Deen for an exclusive interview, giving her an opportunity to state her case, however she abruptly canceled. Her representatives said she was exhausted after her flight to New York. However, her scheduled appearance on the "Today" show was quickly replaced by a an online video, giving Deen and her staff complete control of what she would say and how she would say it.
The video, 45 seconds in duration, was posted to YouTube. In it, Deen adopted a solemn tone and looking straight into the camera, recorded a five-sentence-long apology which uncharacteristically displayed three obvious edits.
Shortly after its posting, the video was scrapped and replaced with a second recorded message of Deen talking to the camera unedited for nearly two minutes.
Outcome:
The Food Network announced it was dumping Paula Deen, barely an hour after the celebrity cook posted the first of two videotaped apologies online begging forgiveness from fans and critics troubled by her admission to having used racial slurs in the past.
The network, which made Deen a star with "Paula's Home Cooking" in 2002 and later "Paula's Home Cooking" in 2008, offered a terse statement announcing that it will not renew her contract when it expires at the end of this month.
According to TMZ, Paula Deen's PR team botched her N-word apology so badly that the Food Network had no choice but to fire her. Sources are reporting that her management's clumsy damage control—first backing out of the Matt Lauer interview and then releasing multiple video apologies was the primary reason for cancelling her programs.
Deen's firing was also fueled by an announcement from Smithfield Foods, a company that sells Paula Deen-branded hams and uses her as a spokesperson, that they were severing ties with the celebrity chef. Others such as Caesars Entertainment Corporation, which has Deen's restaurants in many of its casinos, said they were keeping a close eye on the developing scenario.
Analysis:
All of this could have been avoided!
At this time, we can only conclude that Deen's staff was incompetent in the way they counseled her and managed her response. Since neither you or I were not privy to the course of behind the scenes conversations that eventually contributed to the decisions that were made, we cannot rightfully evaluate what kinds of resources Deen had in place before the incident, how willing she was to accept the counsel she was offered, and in fact, the qualifications of those who were advising her.
However, one would think that a multi-million dollar business (hmmm, sounds like a number of credit unions) would have a public relations counsel on retainer as a safeguard or "insurance policy" to address such unexpected circumstances; and why not? Let's not forget how much is at stake.
It's also important to note that I pointed to a "public relations counsel" and not a marketing team. PR folks specialize in crisis and business continuity communications. They do this for a living, 24/7, all the time. They are experts at it. Marketers, on the other hand, might have skills in PR but let's remember where they exercise the majority of their skills every day. The public relations arena is typically one area out of the many for which marketers hold responsibility each and every day.
Back to Deen—her overall response appeared to be erratic and unorganized. The last-minute cancellation of the "Today" was a major mistake. It created a negative impression, like she was hiding or trying to avoid an interview. Posting an edited video recording was the next wrong-doing. Pulling it down from YouTube after only a short duration and replacing it with another did not help as well.
Such behavior communicated a sense of everyone scurrying about, trying to find a solution. It was negative and fostered a greater sense of guilt, whether such guilt was actually real or not. An organized and detailed step-by-step plan would have made a world of difference.
It should have actually begun with preparation and coaching for the legal deposition. To blatantly admit saying the N-word without defining the context in which it was said can lead to speculation and potentially disastrous wrong conclusions.
Deen's statement put out by her people referring to the fact that she was born 60 years ago was a travesty. The very first words out of Deen's mouth should have been, "I apologize. I am deeply sorry."
She could have then spoken about her upbringing and about her family history and their ownership of slaves. She could have pointed to the deep wounds caused by slavery and how those wounds are apparently not yet healed. And, because that's the case and in reparation for her insensitivity to the African-American community, her company will now launch a number of initiatives designed to help bridge the divide and promote a deeper level of understanding and respect.
First course on the menu would be sensitivity training—for her, her staff and all employees serving the interests of her empire.
Furthermore, it would be an opportunity to launch some new initiatives. Imagine what it would have been like to see Paula Deen stand next to the President of the Greater Atlanta Urban League to announce a partnership formed to develop a new educational program involving her restaurants, aimed at celebrating the heritage and talents of the African American community.
Or perhaps we could imagine Deen launching a scholarship program, tapping some of the profits from her empire for tuition assistance for young African Americans wishing to train in the culinary arts.
Yet another opportunity would have Deen announcing the creation of The Center for Understanding and Respect for Restaurant Employees (CURRE), created specifically to foster racial tolerance, understanding and acceptance among management and employees within the restaurant and fast food workplace.
Deen had a number of options she could have pursued. Her response should have begun by acknowledging fault, expressing true contrition and then putting her words into action. Stand by, though, the saga is still unfolding. There's still time to reverse the present course.
Lessons:
Here are some lessons we all can learn from Paula Deen when confronted with a crisis situation.
Stay calm, think comprehensively and with your counsel outline a response strategy before uttering a single syllable.
Have on staff or retain the services of a public relations counsel who can help minimize damage, craft a response strategy and coach the CEO or executive for his/her appearance before the news media.
Apply a grain of salt to all your legal counsel. While it's important to seek their advice and take all the necessary steps to mitigate further legal action, it's also important to acknowledge fault, express an apology and outline a course that will help eliminate a repeat of the error. There are so many times when a crisis situation can be turned into an opportunity for good, for growth, and for taking relationships to a new level—if managed properly!
Be organized and have a crisis plan in place BEFORE the walls come tumbling down.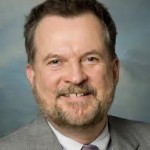 Walt Laskos, C.U.D.E., M. Div., is editor-in-chief of CUNA's monthly flagship publication, Credit Union Magazine. He is a DE (Development Educator) with a background spanning more ...
Web: www.cuna.org
Details